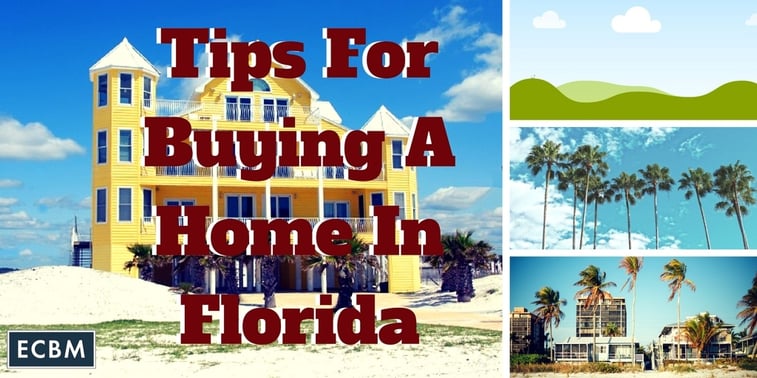 Due to severe weather that routinely impacts Florida, the state has adopted some of the toughest building codes in the country, especially for wind. Before falling in love with a property in the sunshine state, consider these tips when buying a primary or second home there.
Tropical Property Checklist
Uniform wind mitigation report
Be sure to order this important report, also called a "wind mit form", before you close. This report is completed by a state licensed inspector or a qualified contractor and will indicate what mitigation features are present in the home. Insurance companies may require this form in order to bind coverage and apply state-mandated wind mitigation credits.
Building code enhancements
There are two primary dates when the Florida building code was enhanced to include many of the wind mitigation features builders adhere to today.
September 1, 1994: The building code was updated for homes permitted in the High Velocity Hurricane Zone (HVHZ), which includes Dade and Broward Counties only, as a result of Hurricane Andrew.
March 1, 2002: The remainder of coastal Florida outside of the HVHZ was updated
Florida is segmented into what is known as wind borne debris regions. Codes can vary slightly between wind borne debris regions and the location of the home can change code requirements. The dates noted above are directly referenced on the State of Florida wind mitigation form.
Age of the home
Homes built before the updated building codes were implemented may require extensive and costly retrofits to meet current wind mitigation standards. Many insurance companies require these mitigation features before providing coverage. Unfortunately, some new homeowners do not realize their home is not up to code until an insurance inspection is conducted after closing.
Roof shape
The shape of the roof is important in determining the vulnerability of a home. a gable style room typically does not perform as well as a hip style roof in high winds. Because of this, the configuration of your roof can qualify for large discounts on wind coverage.
For more information, please contact ECBM Insurance Brokers & Consultants.