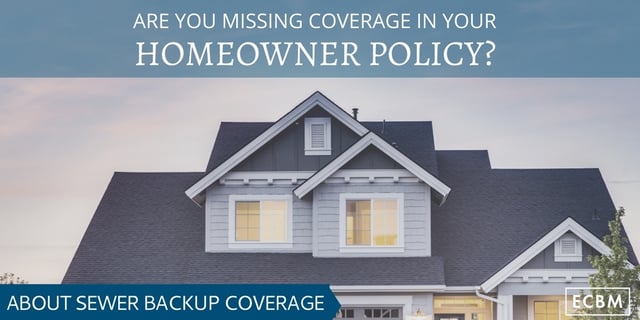 Did you know that while this coverage is available under your homeowner insurance policy, it is not always included? This coverage, in most cases, needs to be specifically endorsed to provide coverage under your policy.
---
---
Sewer Backups can result from various sources.
One source could be a heavy rainstorm that overwhelms your home's sewer system or your sump pump's ability to handle the water runoff. The next thing you know, the raw sewage backs up into your home's drains, overflowing toilets and tubs or flooding your basement. A backed up sewer can cause severe damage to your floors, walls, furnishings, electrical as well as pose a major health hazard to your family.
Protection For Peace Of Mind
Many older homes and communities are faced with aging sewer systems, combined pipelines, tree root infiltrations as well as blocked municipal lines. While many of these causes are not directly within the homeowners control, having the protection for this type of loss can provide some peace of mind.
Working With The Township To Protect Your Home
While insurance protection is available for the damage caused by the Sewer backup, the actual maintenance and repair of the sewer line is not covered in a homeowner policy. It is important to note that the homeowner is responsible for the pipeline that runs from their house to the main sewer line. Because of this, we encourage you to contact your borough or township's Water and Sewer Authority to see if any additional insurance for this pipeline is available.

If you have any questions regarding the Sewer Backup coverage under your homeowner policy please contact me!

---
More From Our Blog: