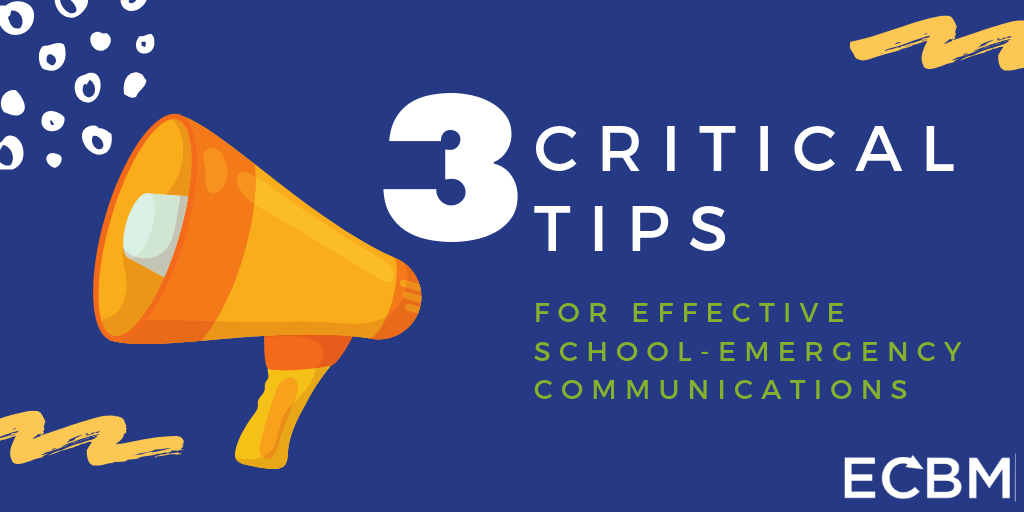 As part of Preparing for Hurricane Season and other emergencies, we wanted to share with you some insight from a company that specializes in Emergency Communications. Trumpia, which earned a reputation as the most complete SMS solution including user-friendly user interface and API for mobile engagement, Smart Targeting, and advanced automation had these helpful tips to share.
Across the country, every type of public institution has had no choice but to put greater focus on being prepared for an emergency situation. However, schools have been especially attentive to making changes, since school violence occurrences have been steadily, and alarmingly on the rise for the last several years.
According to EveryTownResearch, there have been at least 57 incidents of gun violence in 2018. An article published by Time Magazine stated that since the horrible violent mass shooting at Sandy Hook Elementary School in 2012, there have been over 400 people shot and more than 200 school shooting incidents.
These statistics are hard to swallow for those in the education industry, even those in private, charter, and parochial schools who have experienced fewer violent acts. One thing that has changed is more school systems are taking creating emergency-response plans as seriously as possible and implementing changes that will make a difference. Communication during a school emergency, whether it is an active shooter on the premises or something else, is absolutely crucial. Here are three critical tips for effectively managing private school emergency communications.
Integrate an SMS Emergency Communication Plan
According to Forbes, 4 billion of the 6.8 billion people in the world own a mobile phone. It is also a fact that about 91 percent of adults have their cell phone within reach pretty much all the time. This one statistic is a good example of why using SMS text messaging to automatically send critical alerts during an emergency school situation.
With just the push of a button from a member of the staff, an automated warning or alert could be sent out to every school staff member in the building, to students on campus, or the families of those students if needed. This one little integrated plan of action would maximize your reach during an emergency situation so everyone within the school could know in a matter of seconds that they need to follow drills, react, or get to safety.
Set Up an Emergency Operations Center
One thing some schools are doing to help elevate security and achieve better communications during an emergency is setting up an emergency operations center on campus. Great Oaks, in Cincinnati, Ohio, is one example of a school that has taken this initiative. They have an emergency operations center on site that acts as the primary point of security and communication for the school. In the event of an emergency, the staff in the control center could:
Override PA systems to deliver important messages
Send out mass SMS alerts to staff and students
Immediately send out silent requests for assistance from local authorities
Utilize a Safety-Check-In App to Keep Track of Staff and Students
One of the biggest challenges during an emergency situation in a private institution where there can be hundreds or thousands of people on campus at one time is knowing where everyone is during and immediately after an incident. Safety check-in apps that are available as private operational apps and as part of social media sites make this an easier feat.
Since so many people still have access to a mobile device during and after an emergency, it is easy for them to log into an interface, social platform, or app, click a button, and let overseers in an emergency control center know they are safe or okay. There are multiple apps designed for this purpose, but many private schools are having their own check-in apps built to coincide with emergency needs at their particular location.
Overall, there is nothing of greater importance than ensuring an educational setting is as safe as possible for the students and staff inside. Whether at a public, a private, charter, or parochial school- all of which have different resources and approaches to security, you must take initiatives to implement any changes you can when heightened security concerns step in. By using these three critical tips and making detrimental changes to your emergency plan, your school location will be much safer in the event something does occur.
Click Here for more information about Trumpia