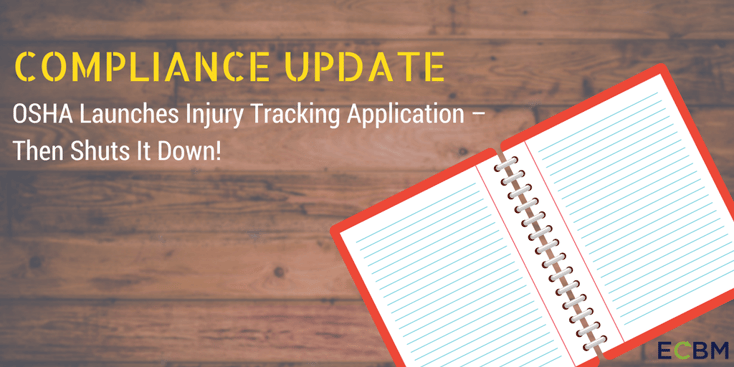 On August 1, 2017, OSHA launched its web portal to accept the submissions of recordkeeping forms per the requirements in the final rule; to "Improve Tracking of Workplace Injuries and Illnesses." As we had advised earlier this year, under this rule, which was enacted in May 2016.
OSHA originally anticipated having the portal available by February 1, 2017, with submissions due by employers no later than July 1, 2017. But in May, OSHA delayed the launch of the portal until August 1st. OSHA has requested public comments on the proposed submission compliance date of December 1, 2017 so there is still plenty of time to be compliant with any electronic reporting requirements.
Under the rule, the 2017 submissions were simply the 2016 300A Form. Beginning in 2018 employers, who are required to maintain injury and illness records with 250 or more employees at an establishment, will be required to submit all recordkeeping forms– 300 Log, 301 Forms and 300A Form (with certain personal identifiers omitted). Employers with 20 to 249 employees, who are required to maintain injury and illness records and are in certain industries, will be required to submit only the 300A Summary Form.
OSHA's portal is called Injury Tracking Application or ITA and will accept three forms of data submission. Employers can manually enter the information into the online form, upload a CSV file (available to MYWAVEOSHA users) or transfer the data electronically using an application programming interface (API).
But wait...
Not two weeks after the portal was launched, OSHA suspended all user access to the ITA after the Department of Homeland Security notified the DOL of a potential compromise of user information. It appears that only one company was affected by this breach of security and they have been notified.
OSHA is currently working to determine the extent of the problem and the potential impact to the portal. Users trying to access the portal will find an alert noting, "due to technical difficulties with the website, some pages are temporarily unavailable."
It is unclear whether this security breach will impact or further delay the compliance date for the submission of employer injury and illness information, which is December 1, 2017.
While we wait for the outcome, we encourage covered employers to carefully review their injury and illness recordkeeping forms prior to submission and familiarize themselves with the ITA
'job aids' and FAQ available on the OSHA website here: https://www.osha.gov/injuryreporting/index.html