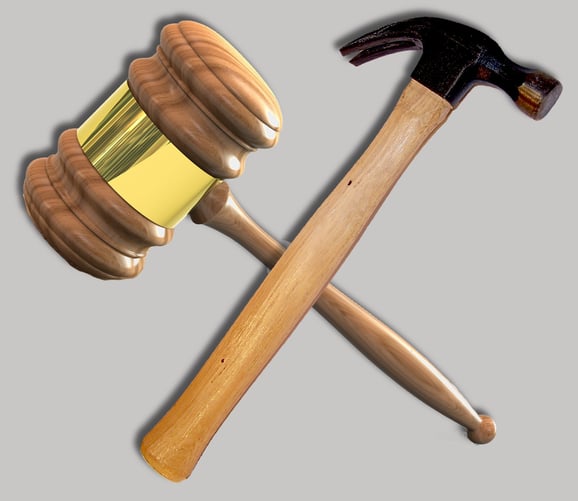 Construction defect litigation proves to be a significant and expensive problem across the United States. Numerous commentators have blamed liberal construction defect laws for slowing down housing construction in certain hot real estate markets. The Colorado State Legislature recently shot down attempts to modify its construction defect laws at a time when the city of Denver faces severe housing shortages. Many are hoping that with the reelection of Mayor Michael Hancock will allow this issue to finally be resolved in the city of Denver.
The as the law stands, the cost for insurance is more due to the uncertainty. This increase cost has a ripple effect of an overall increase in construction costs. These additional costs can prove to be a deterrent to some developers… especially developers of affordable housing, as seen in Colorado.
The Problem Hits Closer To Home
Pennsylvania has its own problems with construction defect litigation. Several cases in Pennsylvania have held that construction defect losses are not covered by a contractor's commercial general liability policy (CGL). Such policies require an occurrence or accident to pay out on a loss. However, the Courts have held that faulty workmanship does not constitute an occurrence or accident.
This can create complications for insured companies and those with whom they do business. It can leave construction companies on the hook for significant losses. In turn, homeowners may not be able to recover the full amount of damages from under-capitalized construction companies.
On top of the interpretation of occurrence, a number of policy exclusions can apply to further limit an insurance companies' liability under a CGL with a construction company. For example:
The "your work" exclusion will prevent construction companies from recovering from losses caused to the actual work done by the construction company.
A CGL may also preclude recovery for losses assumed by the assured via contract.
Construction defect laws vary wildly from state to state and lack constituency. The same policy that protects a contractor in New Jersey, may leave that contractor exposed in Pennsylvania.
What Can Be Done:
For contractors: purchase policies without certain exceptions and with explicit construction endorsements.
Insureds: consult heavily with your insurance agent or broker to ensure that you are properly covered for all eventualities
Additional Resources:
When Can A Homeowner Sue for Construction or Design Defects?- Pennsylvania Law Monitor
Construction Defects - 12 Most Frequently Asked Questions- The Muller Law Firm