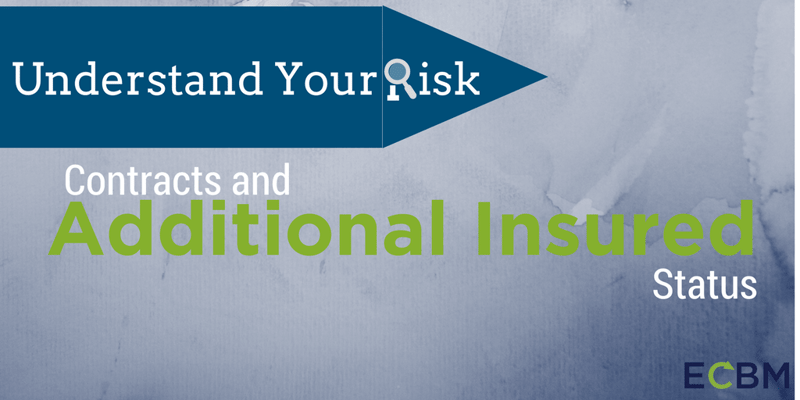 Contracts in some industries, especially construction, often require an additional insured endorsement as part of the contract's insurance requirements. This normally takes the form of the general contractor requiring a subcontract to list the general contractor as an additional insured on their general liability policy, as well as others. Because of these requirements, many general liability policies offer a blanket additional insured endorsement for any entity required to be added as an additional insured by a written contract. The language used in these contracts and endorsements can have far-reaching consequences and failing to understand them can cost companies millions of dollars.
The Benefit Of Being The Additional Insured
Being named an additional insured provides extra protection from risks arising out of the actions of the named insured. It allows for the additional insured company to directly receive the protections of the insurance policy, including for things like defense costs, when sued or seeking recompense for other losses. Disputes often arise over how far an additional insured endorsement extends or when it applies, though.
A Real World Example Of Additional Insured Endorsement Risks
One recent example comes from a construction project in Manhattan managed by the Dormitory Authority for the State of New York (DASNY). A contractor (Samson Construction Company) responsible for foundation and excavation work caused damage to adjacent buildings, requiring additional work and resulting in several lawsuits. DASNY sued Samson in one suit, and in a separate lawsuit sued Gilbrane/TDX Construction Joint Venture (Gilbrane JV), the construction manager of the project.
The Contract
Samson had a blanket additional insured endorsement on their policy that provided additional insured status to any third party with whom Samson had a contract that required that the third party receive additional insured status. Gilbrane JV sought coverage as an additional insured under Samson's policy when DASNY sued Gilbrane JV, prompting another lawsuit for declaratory judgment to determine the insurance carrier's obligation to defend or indemnify Gilbrane JV.
Both Samson and Gilbrane JV had a contract with DASNY. Samson's contract with DASNY required that they add Gilbrane JV as an additional insured, but Samson's additional insured endorsement in their general liability policy only provided that status to entities with whom Samson had a written contract. Samson and Gilbrane JV did not have a written agreement between them, let alone requiring that Samson list Giblrane JV as an additional insured. As a result, the Court of Appeals of New York held that Samson's insurance provider had no obligation to provide coverage to Gilbrane JV, leaving Gilbrane JV exposed significantly in the underlying lawsuit.
The Decision
The decision does not relieve Samson of its contractual obligations. In effect, the Court's decision results in Samson being in breach of its contract with DASNY to provide Gilbrane JV with additional insured status, meaning Samson would have exposure to a lawsuit from Gilbrane JV as an intended third-party beneficiary of the DASNY/Samson contract. While the result may be close to the same, the failure to exercise due caution on such an issue will significantly increase the legal fees for everyone involved.