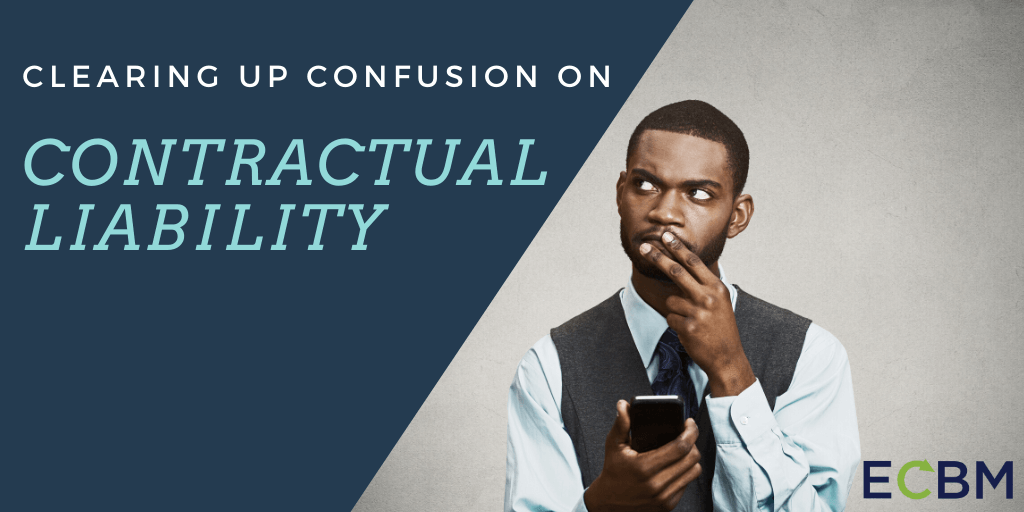 The commercial general liability policy includes contractual liability as a standard feature, but contractual liability can be a misunderstood term. It sounds like what would arise from a breach of contract, but most liability policies specifically exclude damages resulting from a breach of contract. Instead, contractual liability covers an insured for a contractual agreement to assume the liability of a third party. The most common form of this type of agreement is an indemnification or hold harmless agreement.
Does Indemnification Protect Your Business?
Indemnification does not relieve the indemnified party of their liability or obligation. Instead, it gives the indemnified party the ability to recover its costs or seek defense from the party doing the indemnifying. Contractual liability coverage aims to ensure that indemnifying parties have coverage for potential losses stemming from their decision to agree to an indemnification provision.
What About Standard General Liability?
The standard general liability policy institutes this coverage in a roundabout way. First, the policy expressly excludes from coverage bodily injury or property damage that the insured is obligated to pay as a result of the assumption of liability in a contract. The policy then applies two exceptions: the first is if the insured would be liable for the injury or property damage even in the absence of the contract, and the second is if the contract in which liability is assumed is an "insured contract."
What Does Insured Contract Mean?
The phrase "insured contract" has a specifically defined meaning within the general liability policy. The term includes contracts for the lease of premises, sidetrack agreements, easements, and elevator maintenance agreements. The final large category of insured contracts is for blanket assumptions of liability, including harmless agreements and indemnification provisions.
Limits For Insured Contracts
However, for a blanket assumption of liability to qualify as an "insured contract," it must pertain to the named insured's business, and it will only apply to tort liabilities. Thus, an electrician agreeing to an indemnification clause as part of his contract to install electrical wiring in new housing will qualify as an insured contract. Still, the same electrician agreeing to an indemnification clause to go race car driving will not. Also, it will only apply to property damage or bodily injury resulting from negligence. It will not cover breach of contract or other non-tort claims. And it won't cover professional services or malpractice.
Consider Your Business's Operations When Purchasing Insurance
Contractual liability coverage is a critical facet of the commercial general liability policy. Its coverage for indemnification provisions enables businesses to engage in contract negotiations with greater freedom.