---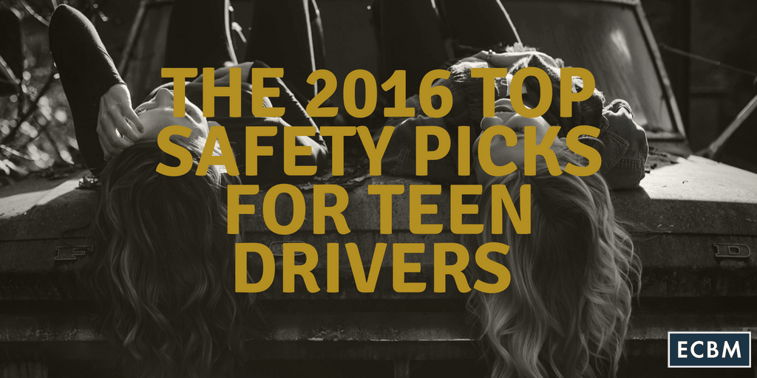 Teens already have enough disadvantages against them when it comes to driving due to their lack experience, so why not give them a car that will help them be a safer driver without the added distractions. Many parents find it stressful to have their teenagers behind the wheel of their brand new car, but it may be the smarter choice. It seems that parents have a better peace of mind when their teenagers are driving a new car with the safer functions available than with the older model that doesn't cost as much.
New may be better for new drivers
Today's cars are much better equipped for crash protection than they used to be. The newer cars today are built with better headlights to illuminate the roads at night, they have driver assistance, and some even have advanced safety design, like the 2017 Acura ILX. The Insurance Institute for Highway Safety awarded several different models as the safest options for driving. READ MORE: The 100 Deadliest Days For Teen Drivers
Here are the cars Awarded 2016 Top Safety Pick+ for midsized vehicles:
MidSized



2017 Audi A4
2016 Audi A3
2016 BMW 2 series
2016 Lexus ES 350
Here are the cars Awarded 2016 Top Safety Pick+ for Large sized vehicles:
Large sized
2016 Audi A6
2016 Infiniti Q70
2016 Mercedes-Benz E-Class
2016 Lexus RC

IIHS Top Safety Pick
The IIHS Top Safety Pick requires that, "a vehicle must earn good ratings in the moderate overlap front, side, roof strength and head restraint tests, as well as a good or acceptable rating in the small overlap front test."
IIHS Top Safety Pick+
The IIHS top safety pick+ has all of the criteria as the top safety pick, plus earn an advanced or superior rating for front crash prevention.
Having either of these awards can help significantly prevent crashes between young drivers.
---
The Association for Safe International Road Travel reported that "Road crashes are the leading cause of death among young people ages 15-29." With the newer technology built into cars teens have a less likely shot of causing a crash than they ever have. But, that doesn't mean you're teen will be invincible in any certain car, every car comes with responsibilities on the drivers part.
still more can be done
So what else can parents do to protect their new teen drivers? Parents cannot only rely on the car itself to protect the people inside, it has to come from both parties, the car and the driver. Here are 4 simple things that parents can do to prepare their teen as best as possible on the road…
Make formal agreements – make sure your teen knows what is expected of him or her while driving. Also require your teen to have a limited number of passengers in the vehicle at any time. These small steps have reported less risky behavior from teens while driving.
Set example – teach your teens through action. They watch and repeat the things parents do while driving, so make sure as a parent you're following the laws and watching your speeding.
Set time limits – Travelers has reported that "Half of all teenage traffic fatalities occur between 6:00 p.m. Friday and 3:00 a.m. Sunday." So as parents set time limits for your teens. It'll be safer for them in the end.
Gradually introduce to driving – take your teens into different terrain and different weather conditions gradually. The more practice they get the safer they will be as drivers. Practice makes close to perfect.
---
Additional Information:
More From Our Blog: