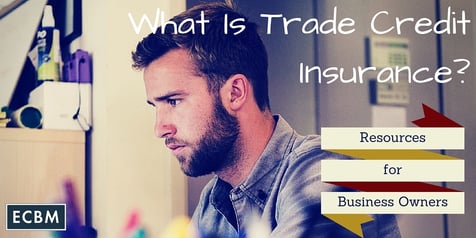 Credit can make or break a business. And it cuts both ways. While smaller businesses may mostly think of credit in terms of bank loans and mortgages, almost all businesses run with some degree of accounts receivable. As far as business assets go, accounts receivable poses the greatest likelihood of loss, yet it can normally be 40% of a business's assets- this leaves businesses exposed to a certain amount of risk.
What Is Trade Credit Insurance?
Trade credit insurance exists to protect business from this risk. While businesses often understand the need to protect their real property, automobiles, and other assets with insurance, they rarely consider insuring their accounts receivable. Trade credit insurance is far more common in Europe, but still somewhat rare in the United States.
The Advantages Of Accounts Receivable Insurance Solutions
Allows better cash flow for your business and enhances funding. By controlling bad debt from clients, you are able to have peace of mind during times of economic uncertainty including high commodity pricing and political concerns.
READ MORE: Alone In A Crowd Funded World
Some May Opt Out Of Trade Credit Insurance
Many businesses avoid trade credit insurance due to concerns about the cost. However, businesses with added protection from trade credit insurance can also use the tools provided by it to decrease their exposure to risks from bad debt and can position themselves competitively in the market when ti comes to extending credit to customers. Also, customers may be able to offset some of the cost of trade credit insurance by using the assurance it provides to obtain better terms for their own financing and lines of credit.
What You Can Do Now
Any company with significant accounts receivable should consider speaking to their insurance about trade credit insurance. Many companies find the research alone in the application process extremely useful and from there begin to understand the true benefit of this type of coverage.
Straighten out your company's accounts receivables information including credit terms, client information, and current uncollected client debt.
Contact your insurance professional for a customized solution. Trade Credit Insurance is not an off-the-shelf solution. Each business's needs are different because of varying risk.