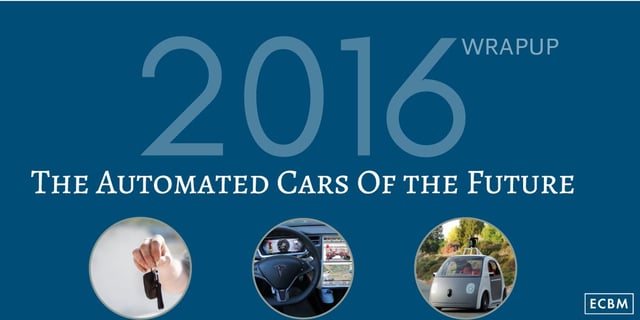 2016 has been a big year for autonomous vehicles. On the positive side, Uber introduced driverless cars in Pittsburgh while Tesla and Google continued road testing their driverless cars in California with mostly positive results. On the negative side, a number of high profile accidents and at least one fatality may have dampened the enthusiasm for this project amongst the general public.
The Near Future Of Driverless Vehicles
As a result of these strides forward, legislators and regulators are already wrestling with various problems involved in introducing autonomous vehicles to public roads. Seven states have already passed laws allowing public road testing for self-driving cars with a variety of different safety standards involved. Most still require a human driver capable of taking control of the car in the event of a sensory or system failure.
Government Guidelines For Autonomus Vehicles
The US Department of Transportation has released federal guidelines hoping to standardize how automated vehicles react to various situations. The guidelines also seek to address issues of passenger privacy and safety.
The move highlighted an attempt by the federal government to occupy the lane on the issue of autonomous vehicles, usurping the authority from state governments to try and enforce greater uniformity in the hopes that common standards might solve some issues with driverless car adoption. States will retain control when humans drive but the federal government will be in charge of the software.
Details About The Federal Guidelines For Driverless Cars
Part of the new policy from the Department of Transportation involves a fifteen-point safety assessment for each vehicle. The assessment touches on questions of when it is safe for a driverless car to be fully automated, how it will behave when it can no longer operate safely in automated mode, how it will communicate information to drivers and passengers, and how it will handle certain ethical situations such as life or death decisions.
Points Considered Include
Data Recording and Sharing
Privacy
System Safety
Vehicle Cybersecurity
Human Machine Interface
Crashworthiness
Consumer Education & Training
Registration & Certification
Post-Crash Behavior
Federal, State, and Local Laws
Ethical Considerations
Operational Design Domain
Object & Event Detection and Response
Fall Back (Minimal Risk Condition)
Validation Methods
DoT Involved Before Vehicles Come To Market
The Department of Transportation will also seek new regulatory powers with respect to approving automated vehicles. Traditionally, the Department of Transportation has relied on self-certification by manufacturers when it comes to safety testing new technologies. However, for automated vehicles, DoT may seek to require manufacturers to submit to pre-market approval in order to satisfy the department's safety standards.
Automated vehicles will also present interesting possibilities and new risks for drivers that the Department wishes to address.
Continued Concerns After The Initial Rollout
Software updates will become a regular feature of most automated vehicles, presenting opportunities to continually improve performance, safety, and user experience without the hassles normally associated with most vehicles. The Department's policy does address what it calls "post-sale software changes" but who knows what form this may actually take as these vehicles become widespread. These vehicles also present new concerns as it relates to cyber security and their potential to be hacked or manipulated.
Industry reaction to the policy has been muted early on, but the American Trucking Association is pushing to have more of a seat at the table. The trucking industry sees a lot of opportunity in vehicle automation and does not want to cede all regulatory influence to the passenger vehicle industry.