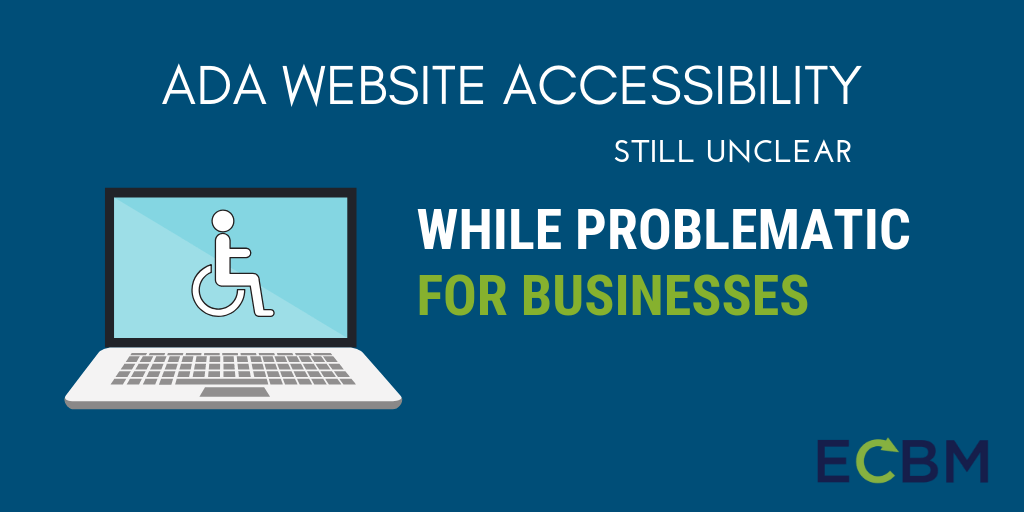 The Americans with Disability Act generally forbids businesses from discriminating against people with disabilities. A key tenet of the law focuses on the concept of accessibility. People normally think of things like wheelchair ramps within this context, but the explosion of online commerce has opened up new concerns relating to the ADA and the ability of disabled people to access commercial sites.
More Lawsuits For Websites That Are Not Accessible
Experts place the number of lawsuits aimed at websites for discrimination against the blind exceeded two thousand in 2018. Most of the cases were filed in New York. While some ambiguity remains over what exactly the Americans with Disability Act requires in the way of accessibility for the visually impaired, plaintiffs have won enough of these lawsuits to keep bringing them and to convince many businesses to settle the lawsuits rather than fight them.
The Muddy Waters of ADA Website Compliance
Congress has requested that the Department of Justice establish uniform standards on website accessibility for the blind. The Department of Justice has chosen not to act thus far, though Congress continues to push the issue. In the absence of guidance from the Department of Justice, a number of organizations have issued guidance for businesses to follow in making their websites usable by people with disabilities. Incompatibility between several different software and hardware solutions for this problem only exacerbates the issue.
ADA Compliance And Insurance Coverage
Americans with Disabilities Act lawsuits are normally covered by employment practices liability insurance. This may seem somewhat contradictory, as such website accessibility lawsuits are almost always filed by customers rather than employees. However, the typical employment practices liability policy includes coverage for third party liability, suits coming from individuals outside of your company. It is worth noting that traditional general liability policies exclude coverage for claims based on harassment or discrimination.
Businesses Working Without Coverage
Unfortunately, an Employment Practices policy will only cover the cost of the defense and settlement of the lawsuit. It will not cover the cost of remediation or any civil penalties. This is an important point to keep in mind; remediation costs for ADA lawsuits can easily reach six figures. On top of that, employment practices liability policies often carry significant deductibles. This means that most businesses will face a significant uninsured liability when hit with this type of lawsuit.
Clarification Will Help Businesses Help Website Visitors
Companies should do what they can to assess the extent to which their websites are accessible to blind users. In the absence of clear standards, reliance on advice from disability advocates on how to update websites to improve accessibility is probably best. Companies also need to assess the extent of their exposure to a ADA lawsuit and ensure they have insurance coverage appropriate to meet those exposures. These lawsuits will not go away until the Department of Justice acts to implement clearer standards and will probably even survive that.