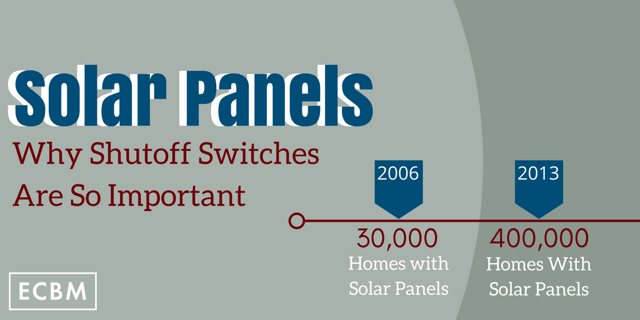 Green Energy has become more affordable, and therefore more attainable for many homeowners, building management companies, and business owners. With more brands, options, and price points available consumers have many choices to make. With the most important thing to remember is to have a shutoff or interrupter/ isolator switch installed, but it is often neglected- resulting in expensive property damage and danger to occupants and workers.

---
We've taken a look at studies and consumer buying patterns to give you an idea of the level of risk that you could be facing.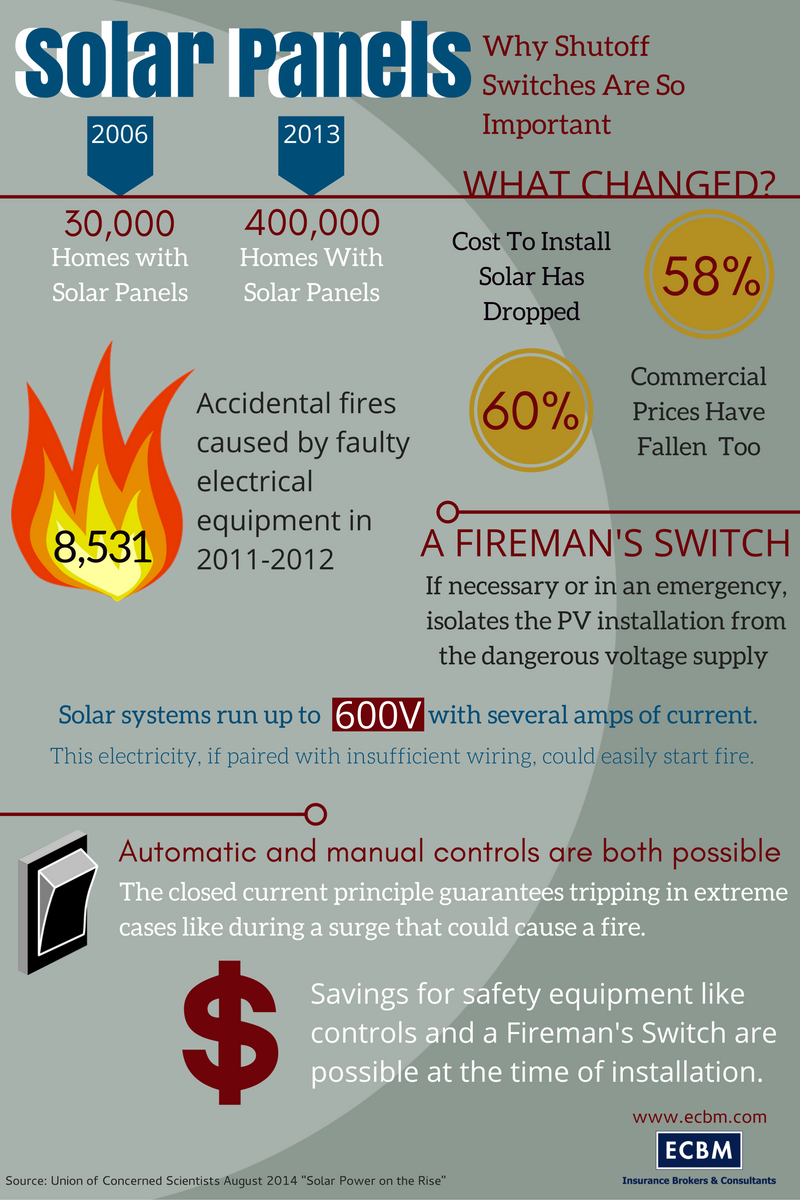 The Combination Of Current Generated By The Panels And How Panels Can Make A Building Fire More Dangerous Put Emergency Personnel At Risk
More panels with varying levels of experience by the installers, there are even DIY installation instructions available on the internet. The materials within the panels are also highly combustable.
Here's some more info about this risk to emergency personnel:
---
A Simple Installation Can Make A Big Difference
So if you are considering this green choice for your home or building, be sure to ask about the danger of electrical fire and about the installation of an interrupter or isolator switch to reduce the voltage in the panels- this installation isolates each panel, making the voltage much safer for emergency personnel, homeowners, and others working on the roof.
Be sure to also contact your local fire department- some states are requiring notification of emergency services and they may be able to help guide you to a safer solar experience.