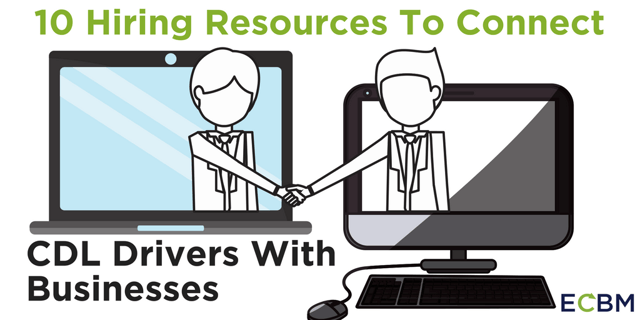 The #1 issue for trucking company owners is finding and retaining quality drivers. Whether you are a business looking to meet your company's needs, or a CDL licensed driver looking for work; finding the right match can be tough. If you're a business, how do you know who is qualified? If you're a driver in need of work, you want to find the right company to work for.
Career Builder

As an employee, when you search for a job, Career Builder gives you recommendations based on what you've been looking at on their site. They also give you keywords that employers have been using to search for qualified candidates, so you can see where you match up or optimize your resume. As an owner, you can search through applications and resumes that match those keywords that candidates may use to find the best fit for your company. (http://www.careerbuilder.com/)
Monster

The original website to find a job, and turn it into a career. While looking for a job, you can break down your search into what skills you possess, if you are looking for full/ part time work, and even the location where you would like to find work. If you need to hire someone with a specification, such as part time or full time work, Monster can help you sort through to find the person right for your job opening. (https://www.monster.com/)
Social Media

Companies with a good reputation as employers have a head start in engaging passive candidates. More tips on improving visibility for your brand and adding to your talent pipeline here: https://resources.workable.com/tutorial/passive-talent-pipeline
Platinum Drivers Inc.

Platinum Drivers is a great website for both drivers and employers. Drivers are able to search for jobs all over GA, TX, LA, and FL. From the employer's perspective, this website is helpful for you because you have the option to request a specific driver, if you have had a good experience. This site also has a trip calculator tool; so all you have to do is add a few pieces of information and you can find out how far the trip is, what the cost of fuel would be for the trip. It can also be helpful if you need to make the commute regularly. This website also has a unique in that it can help retain the best drivers- thanks to driver a reviews feature. (http://www.platinumdrivers.com/)
Trucker Search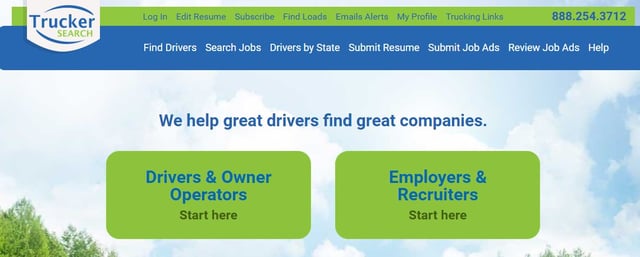 Right from the start, Trucker Search separates the Drivers and O/O (Owner Operators), from the Employers and Recruiters. From there, drivers can post a resume, or search for something specific. On the employer side, you can search for a driver, or post the job you need covered and let the drivers come to you. ( https://www.truckersearch.com/home/)
Indeed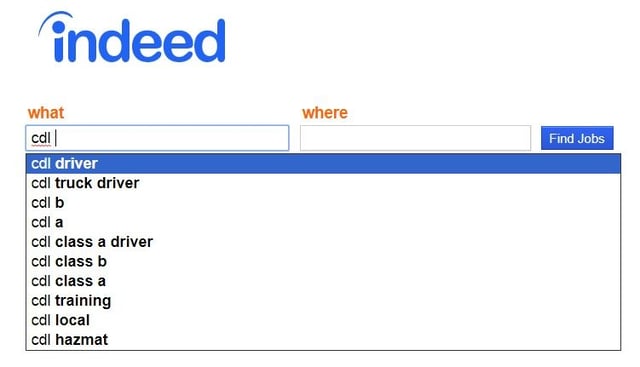 Like Career Builder and Monster, drivers can search for jobs that have been posted, while filtering the jobs out to your desired salary, location, and even the company you would work for. Indeed is also similar to the standard job posting websites in that companies can post jobs with terms highlighted. You can even post right from the front page to make it even easier. (https://www.indeed.com/)
CDL School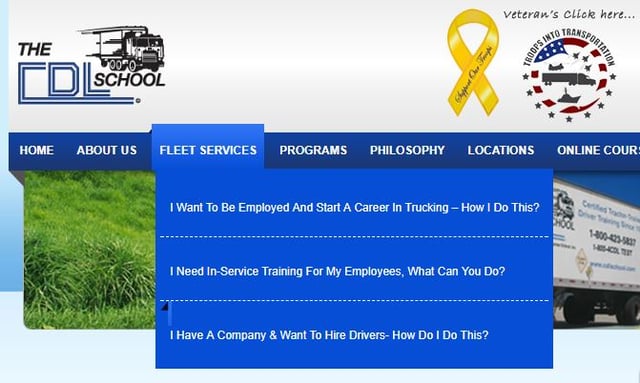 The CDL School offers online courses as well as classes in locations around FL and NY. They help you create a plan to take your CDL Knowledge Exam, receive a permit, and eventually pass the CDL Skills Exam to get your CDL License. This is a great tool for owners in that they can find new talent with the latest in safety education. (https://www.cdlschool.com/)

Layover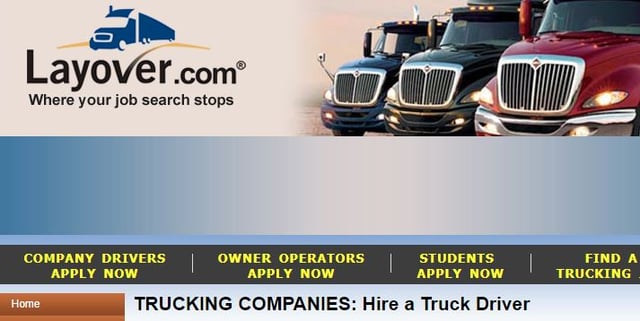 Layover is a tool used for both obtaining your CDL license as well as finding a job. They connect you to schools nearby, as well as post jobs, and specific companies looking to hire and what each company can accommodate too, such as training, if necessary. Layover is great to use to search for credited drivers who are sure to have the right qulaifications. (https://clients.layover.com/schools/pa.html)
LinkedIn

The professional equivalent to Facebook, Linkedin offers a social networking service where you can upload a resume, look for jobs, and connect with others. Linkedin is the best place to find a candidate's past working experience and history. LinkedIn posts also promote your listing to the candidates that you are looking for with automatic emails and calls to action for job seekers. (https://www.linkedin.com/)
CDL Job Now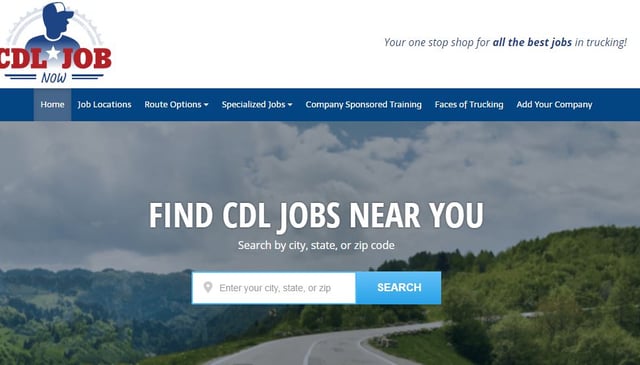 CDL Job Now starts easy enough, just type in your location and the search will return the available jobs in your area. As a job seeker, if you are interested in different routes, such as Regional or Long Haul, you can search those options as well. Companies can also save time with candidate applications as the route choice option for job seekers can cut down on the overflow of candidates that may miss that information in a more standard job posting layout. (https://cdljobnow.com/)
These links are being provided as a convenience and for informational purposes only; they do not constitute an endorsement or an approval by ECBM, LP of any of the products, services or opinions of the corporation or organization or individual. ECBM bears no responsibility for the accuracy, legality or content of the external site or for that of subsequent links. Contact the external site for answers to questions regarding its content.