A trend has existed in recent decades increasing the liability of corporate directors for their failures to adequately oversee the companies they are in charge of. Directors and Officers liability insurance policies were created to address this liability trend. Directors and Officers insurance, commonly referred to as D & O insurance, is normally purchased by the corporation and indemnifies the directors, officers, and executives of the corporation from lawsuits filed alleging they acted negligently in running the company. In this sense, D & O insurance functions like malpractice insurance for CEOs and Chairmen of the Board.
Limitations Of A D&O Policy
A recent case out of Delaware, however, raises questions as to the extent of protection these policies can offer. Goggin v. National Union Fire Ins. Co. of Pittsburg, PA involved a coverage lawsuit over the duties of an insurer in those situations in which board members of a corporation are also key investors in the company. In this case, the company was U.S. Coal Corporation. U.S. Coal Corporation filed for bankruptcy in 2014. The bankruptcy trustee initating proceedings against two former directors of U.S. Coal Corportation – Keith Goggin and Michael Goodwin.
More From Our Blog: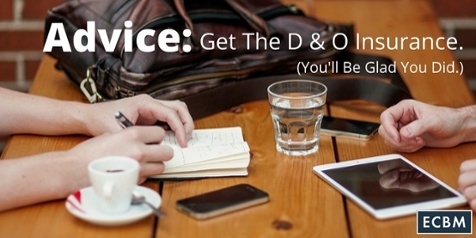 Is Breach of Fiduciary Duty Covered?
During their times as directors of U.S. Coal Corporation, Goggin and Goodwin attempted to restructure the company through two separate investment vehicles. The trustee alleged that this constituted a breach of Goodwin's and Goggin's fiduciary duties to U.S. Coal Corporation. Goggin and Goodwin in turn notified U.S. Coal Corporation's D & O insurer asking for the insurer to defend them against the breach of fiduciary duty claim.
National Union Fire Insurance Denied The Claim
National Union Fire Insurance rejected Goodwin and Goggin's claim to a defense under the Directors and Officers liability policy. The standard directors and officers insurance policy contains an exclusion for lawsuits that arise out of an indemnified individuals actions that do not relate to their status as a director of the company. The case between Goggin and Goodwin and National Union Fire hinged on the interpretation of this exclusion. Goggin and Goodwin argued that the conflict of interest arose out of their status as directors of U.S. Coal Corp. Had they not been directors of U.S. Coal Corp., their activities in forming the two investment vehicles could not have given rise to a lawsuit. National Union Fire Insurance, however, argued that the claim only arose out of the directors' conduct as managers of the investment vehicles, not out of their actions as directors of U.S. Coal Corp.
Testing Those Connections
The Court agreed with the insurance company. Applying a but for causation test, the Court determined that but for Goodwin and Goggin's activities as managers of the investment vehicles, the claim would not have arisen. As the directors and officers liability policy only covered their activities as directors of U.S. Coal and not their activities as managers of outside investment vehicles, coverage did not apply.
Read More About Fiduciary Responsibility Topics Here.
Key Takeaways For Businesses
The case does highlight the dangers of corporate directors also serving as key investors in their companies. These situations can easily lead to allegations of self-dealing and conflicts of interests, especially when dealing with companies in financial distress. Companies and their key personnel need to monitor these situations closely and fully understand the terms of the insurance coverage to ensure they have the protection they need.
Check Out Our Other Posts About Insurance For Business Owners: