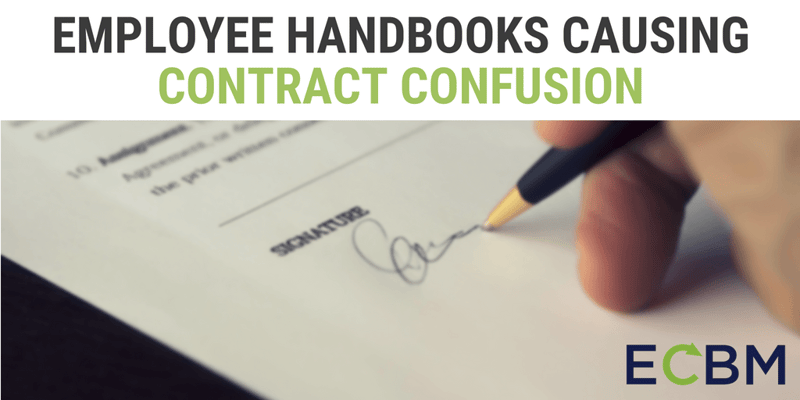 Employee handbooks are an essential resource for most companies. They are an excellent way for companies to communicate important and vital information to employees such as benefit information, sick and vacation leave policies. They're also a great way to help establish a company culture and lay out clear expectations for employees. They can lay out the essential processes and procedures of your company, and your employees should follow. Moreover, if you're not careful, an employee handbook can be enforced against the employer as a binding contract.
Importance Of Including A Disclaimer In Your Handbook
Most states will consider an employee handbook a binding legal document between the employer and the employee unless it includes a specific disclaimer. (The disclaimer need only state that a handbook is not a contract and is not binding on the employer. It is also helpful to include language that the employer reserves the right to change any information, policy, or procedures contained in the handbook without consent and at the employer's sole discretion). In the absence of the disclaimer, statements in the employee handbook can give rise to a breach of contract lawsuits brought by disgruntled employees.
A Trucking Company's Experience With Handbook Woes
This issue arose in a recent case out of Ohio involving a commercial truck driver. The truck driver was issued an employee handbook that stated after five years of employment; he would be paid 30% of the revenue earned by the company for the cargo he hauled. When he had worked for the company for six years and was still not receiving his pay based on his hauls, the truck driver sued.
How A Handbook Can Be Confused As A Contract
The trucking company won the case on a Motion for Summary Judgment before the trial court. The trial court found that the employee handbook did not form the basis of a meeting of the minds and therefore could not constitute a contract. The Ohio Court of Appeals overturned the trial court's decision. The Court of Appeals held that an employee handbook could qualify as an employment contract where the form elements of a contract existed: offer, acceptance, consideration, and mutual assent. From this point of view, the trucking company providing the employee handbook to the truck driver constituted an offer, the truck driver accepted it, and his consideration was his continued employment with the company. The Court of Appeals specifically underlined the lack of a disclaimer in its decision finding that the handbook could constitute a contract.

Cases like these highlight the need for diligence in issuing employee handbooks. If a business is not careful, it can even change an employee's status from "at will" to contract if it does not pay enough attention to including disclaimers or how it lays out termination procedures. Companies need to be alert to these dangers and review their documentation to ensure they're minimizing their risks.