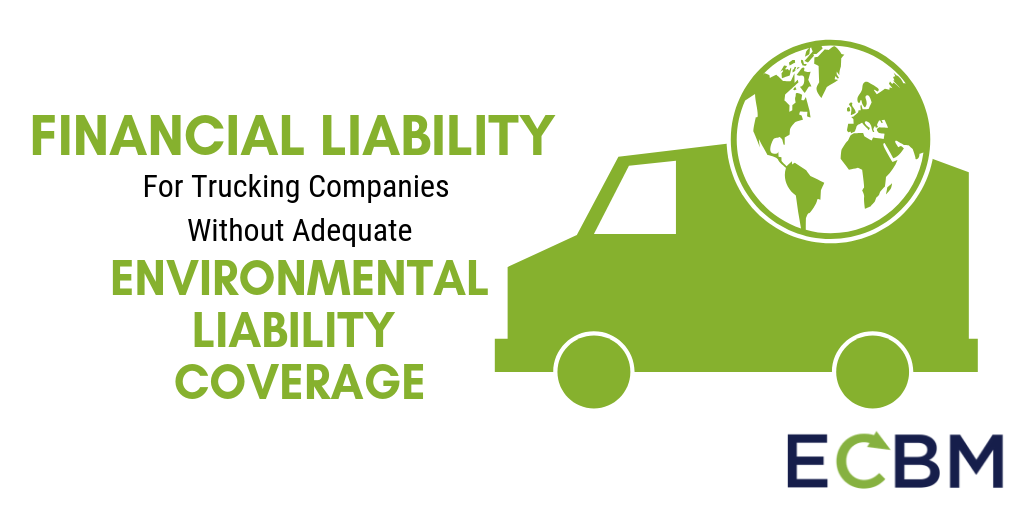 Pollution liability for trucking companies can get very complicated. Determining what you may be covered for and what you may not be can cause major headaches while costing your company money. Trucking companies have significant exposures in this area, and the language of the standard commercial automobile liability policy and federal law do not help.
What Does Environmental Liability Have To Do With Trucking?
Under the Motor Carrier Act of 1980, interstate trucking companies must make guarantees of financial responsibility for environmental damage their trucks may do in the event of an accident or overturning. This is accomplished through the MCS-90 endorsement, which gets added to a trucking company's commercial automobile insurance policy. The MCS-90 guarantees that the insurance company will pay for any environmental liability created by the insured trucking company, but it does not actually grant insurance coverage. Instead, the insurance company has the right to recover any damages paid from the trucking company if the insurance company has to pay a claim that would not fall within the coverage grant of the automobile policy.
Big Risks, Big Costs For Trucking Companies Of All Sizes
This can create a real issue for trucking companies, as it represents a huge financial exposure in the event of an environmental liability claim. Most commercial automobile policies exclude pollution liability from coverage. Some companies purchase a CA 99 48 endorsement which adds broadened pollution liability back to the commercial auto policy, but this can still leave gaps in coverage for trucking companies.
What is TPL?
As a result, insurance companies offer transportation pollution liability coverage, also known as TPL. Transportation pollution liability coverage can exist as a stand alone policy, as an endorsement to a contractors pollution liability policy, separate from the commercial automobile policy, or as an endorsement to a commercial auto policy.
Filling In The Gaps In Coverage
Transportation Pollution Liability can address many of the gaps in coverage that exist under the CA 99 48 endorsement. For one thing, it might cover loading and unloading, which the CA 99 48 does not. Also, while the CA 99 48 does not cover bodily injury or property damage caused by the release of pollutants, a transportation pollution liability policy will. As these claims can get very expensive very quickly, having broad coverage like transportation pollution liability can be a life-saver for a trucking company in the wake of a major accident.
You Need A Broker Who Understands YOUR Business's Risks
Premiums for transportation pollution liability and the CA 99 48 can vary significantly. Companies need to know what their exposures are and how to manage those exposures to ensure they're getting the most bang for their insurance buck. Talk to your broker today to see which option best suits your company.