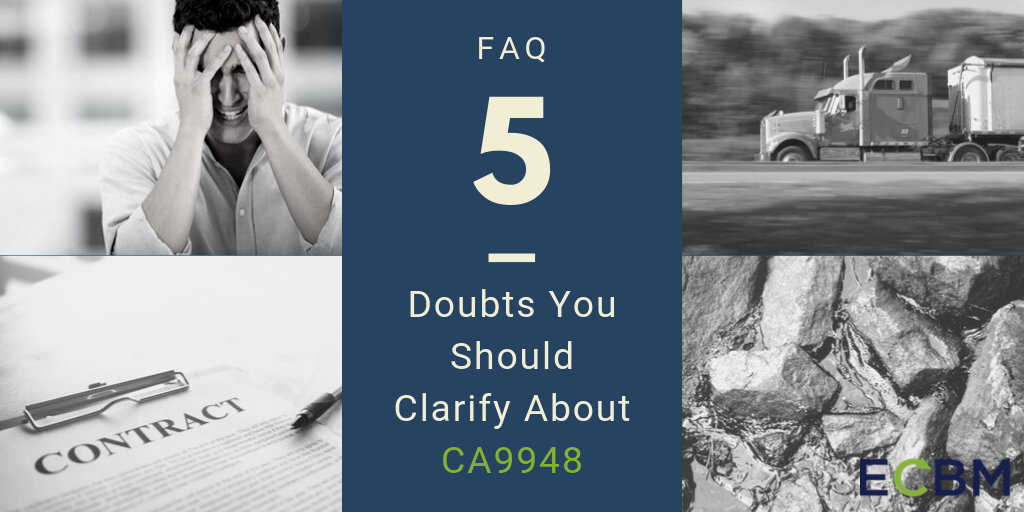 Pollution coverage in commercial automobile coverage can be a tricky subject. The standard commercial automobile policy excludes coverage for pollution events unless the pollution stems from a substance necessary to the operation of the vehicle; this means substances like gasoline or brake fluid. There are three ways companies get around this exclusion – through the MCS-90, through transportation pollution liability coverage through a stand-alone policy or as part of a contractor's pollution liability policy, or through the CA-9948 endorsement.
1. CA 9948 Is An Endorsement
The CA-9948 endorsement is a standard ISO form also called the Broadened Transportation Liability Endorsement. The purpose of the endorsement is to amend the pollution exclusion in the standard commercial automobile insurance policy. Businesses need their policy to cover certain pollution losses that stem from automobile accidents in the right circumstances. The endorsement achieves this by changing several of the terms at different points in the standard coverage.
2. CA9948 Must Be Considered When Creating Service Contracts Or Agreements
The first part of the CA-9948 endorsement states that Paragraph A of the pollution exclusion only applies to liability assumed under a contract or agreement. Paragraph A of the pollution exclusion states that the policy can not cover pollution claims arising from the transportation or storage of pollutants on a covered auto. By eliminating this provision except in cases of contractual liability, the endorsement significantly expands the likelihood the policy can respond to a pollution claim.
3. Only Some Costs Are Considered Under CA-9948
The second part of the CA-9948 endorsement changes the definition of "covered pollution cost or expense." The original definition in the policy includes a paragraph that mirrors Paragraph A of the pollution exclusion. The definition states that "covered pollution cost or expense" does not include costs or expenses arising from the transportation or storage of pollutants on a covered auto.
4. Pollutant Release Is Only Covered Part Of The Time
The effect of these two changes is to make it so that a commercial auto policy with the CA-9949 endorsement can cover costs arising from automobile accidents that result in the discharge of pollutants that the insured is transporting or storing in the vehicle. However, such a release must occur during the transportation of the pollutants. CA-9948 does not extend coverage to pollutant releases that occur during the loading or unloading of the vehicle. As such, any insured that regularly engages in the loading and unloading of pollutants needs to find broader forms of coverage to ensure they would not face an uninsured liability in this area.
5. Costs Associated With Pollutant Release Are Significant, So Make Sure Your Business Is Protected
The costs of clean-up and regulatory actions stemming from a pollutant release in an auto accident can be huge. Businesses engaged in this activity, even intermittently, need to understand the limits of the various options they have for insuring themselves against these risks.