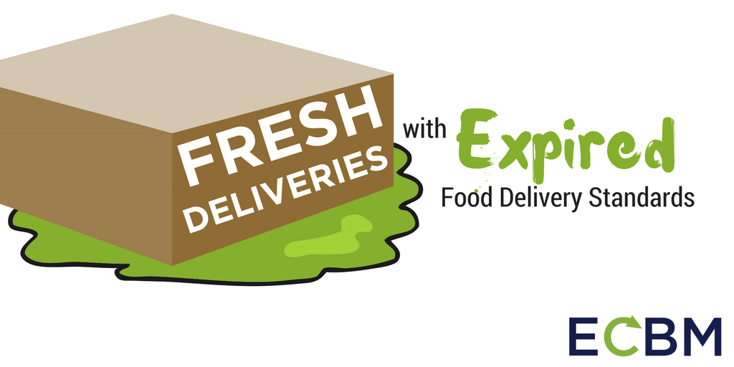 It is a long spoken truism that industry moves faster than government attempts to regulate it. Congress passed the Food Safety Modernization Act in December 2010 and the President signed it into law in January 2011. Yet it took the FDA more than six years to implement seven new regulations aimed at executing the Food Safety Modernization Act, and many of those regulations have not come into full force yet. At the same time, a major new issue with food safety in this country has arisen.
Home Grocery Delivery Has Risks
Home grocery delivery has exploded as a market recently. Major retailers like Amazon and Walmart offer the opportunity for home grocery delivery in many markets while meal-kit startups like Blue Apron and Plated have exploded in size. Yet many of these deliveries lack the type of food safety protections normally found in grocery stores, creating the potential for a significant increase in foodborne illnesses.
Field Studies Raise Concerns on Purity
Researchers recently attempted to study safety issues with many home-delivered food products. Their findings are troubling. Almost half the orders arrived warm enough for bacterial life and reproduction, particularly organisms like E. Coli and Salmonella. Many came either without adequate food safety warnings or with warnings that may actually increase the danger of foodborne illnesses. READ MORE: Criminal Sentences Possible For Food Safety Violations
Having Many Shipping Options Isn't Always Best For Food
Shipping and packing methods also present areas of concern. Almost all items were packed without any reasonable method of for consumers to ensure adequate temperature controls were maintained. Many came with empty space in their packaging that compromised attempted temperature control methods. Also, since many packages were shipped via normal methods through FedEx, UPS, or USPS, meaning they carriers are taking no method to ensure safe handling and transportation of the food items. Packing methods and temperature control will remain a major area of concern for these items moving forward.
Recommendations And Meeting Standards Already Being Followed By Food Handlers
Experts have already proposed a number of ways to combat these problems, but the number of companies and consumers affected may make implementing some of those solutions difficult. Some of the solutions involve improved packaging, including requirements for time and temperature monitoring. Others are more basic, like tamper-evident seals. Many involve adopting best practices that others in the food processing and food transportation industries have already adopted, including better record-keeping, more involvement from transportation companies in the food safety process and warning labels.
As Market Growth Happens, So Does Risk
Most analysts predict massive growth in the home grocery delivery and meal-kit industries. Some even estimate that these industries will supply 25% of American food consumption within the next decade. Kevin Forbes, Vice President at ECBM says that "A series of bad news stories focused on foodborne illnesses caused by home grocery delivery companies or meal-kit companies could arrest that trend significantly." He adds, "These growing industries need to stay ahead of the game when it comes to issues of food safety, ideally with help from those who already have considerable expertise with it." These businesses should be partnering with companies specializing in food transportation and food processing- that would be a great start when aiming to avoid the reputation damage that seems to be looming for these services.