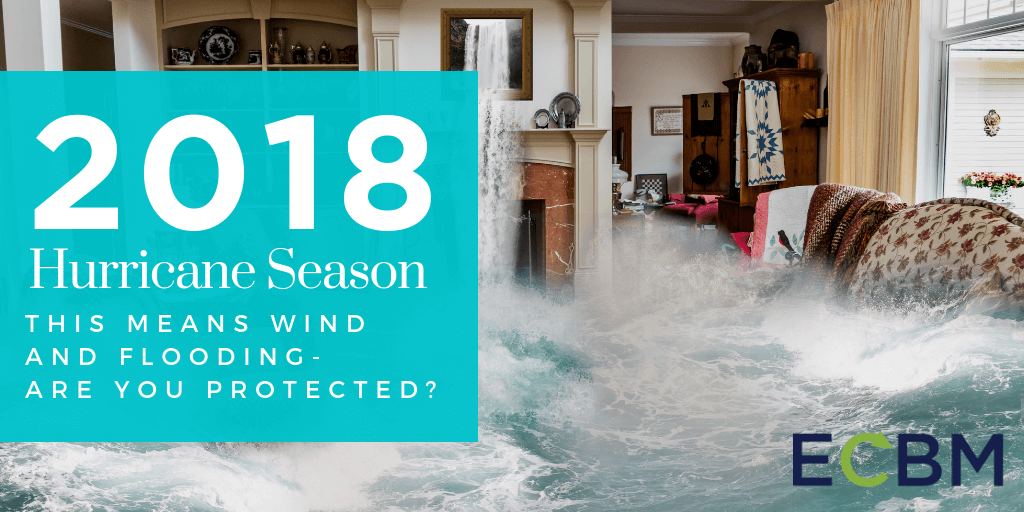 Hurricane Sandy is still fresh in the memory of many business owners and homeowners in the Eastern part of the United States. While most hurricanes are best known for their high wind velocity, a storm like Hurricane Sandy was known for the damage that was created by the accumulation of surface water, overflow of inland or tidal waters, and overall flooding conditions.

A problem that is faced by homeowners and businesses is that their insurance policy did not typically cover flooding that occurred as a result of Hurricane Sandy. The answer to protecting your property against the perils of flooding is to purchase a Flood Insurance policy.
SOME FACTS ABOUT FLOOD INSURANCE
Flooding can occur when you least expect it. Your property does not need to be near a body of water to need a Flood Insurance policy. Drainage problems, areas where water can collect, and surrounding properties can cause flood risks.
The cost of a Flood Insurance policy is determined by the flood zone and rating characteristics of the structure itself. The cost of Flood Insurance is usually lower than the price of your Homeowner Insurance policy and can be easily added to your existing policy.
Flood Insurance can be purchased for your Home or Structure. Additionally, the contents of your home or business can also be protected.
FEMA (Federal Emergency Management Agency) IS NO LONGER THE ONLY OPTION FOR FLOOD INSURANCE
There is a new insurance option! There are now Private primary flood markets available.
These markets offer higher limits and broader coverage to your home or business. Another advantage is that the 30 day standard waiting period invoked by FEMA can be waived.
For more information on obtaining a quote on Flood Insurance through FEMA or a Private Flood Insurance option, please call our office.