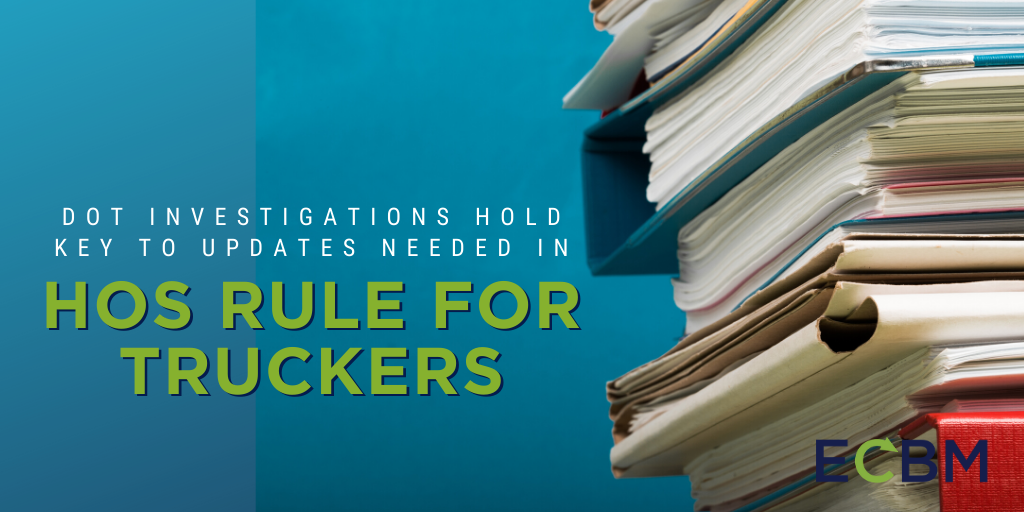 Hours of service requirements are a big deal for trucking companies. The penalties for violations can be significant – up to $16,000 per violation. Violations will also impact a trucking company's safety score, impacting their insurance premiums. At the same time, compliance with hours of service requirements involves significant office work and record-keeping, which also cost money.
DOT Expected To Reduce Restrictions
Now, it appears the Department of Transportation is moving to loosen some of the hours of service requirements for truck drivers. The Federal Motor Carrier Safety Administration issued a proposed rule change on August 14, 2019, seeking to give drivers more flexibility in their compliance with the hours of service by allowing more significant breaks during "on duty" time.
Current Hours Of Service Rule And Proposed Changes
Under the current rule, drivers can only drive for eleven hours out of a fourteen-hour window. Then they must take a ten-hour break before starting the next fourteen-hour window. The rules also require that a driver take a thirty-minute break before hitting eight straight hours of on-duty time. The proposed rule would change these requirements by allowing drivers to pause their fourteen-hour window of driving time for a three-hour break that does not involve driving. Advocates believe this rule change will give truckers greater flexibility, particularly in dealing with long loading and unloading times.
Other proposed changes include:
Extending the short-haul exception by two hours and fifty air miles

Extending the adverse driving exception by two hours

State that the thirty-minute break per eight hours of on-duty time is now a thirty-minute brake per eight hours of driving time.
Has The Increase Of Violations Had An Unintended Effect?
While many in the trucking industry expressed optimism about the proposed changes, others voiced concerns about the impact on safety. Hours of service violations have been shown to have a direct link to increased rates and severity of accidents involving tractor trailers. Safety advocated have expressed their worry that the improved flexibility will allow those companies that already have significant histories of hours of service violations to stretch the standard of what is safe for others on the road. One study in particular showed that drivers operating under the current short haul exception had accident rates almost four times higher than drivers not operating under an exception. Such findings only reinforce concerns about relaxing the hours of service requirements.
Key Takeaway for Trucking Businesses:
It is worth noting that these rule changes would only apply to Department of Transportation regulations. Many states have implemented hours of service requirements more stringent than the federal rules. The federal rules only apply to trucks operating in interstate commerce. Greater divergence between state and federal rules means trucking companies will have to be even more vigilant about checking which shipments fall under which rules and establishing different compliance regimes for each.