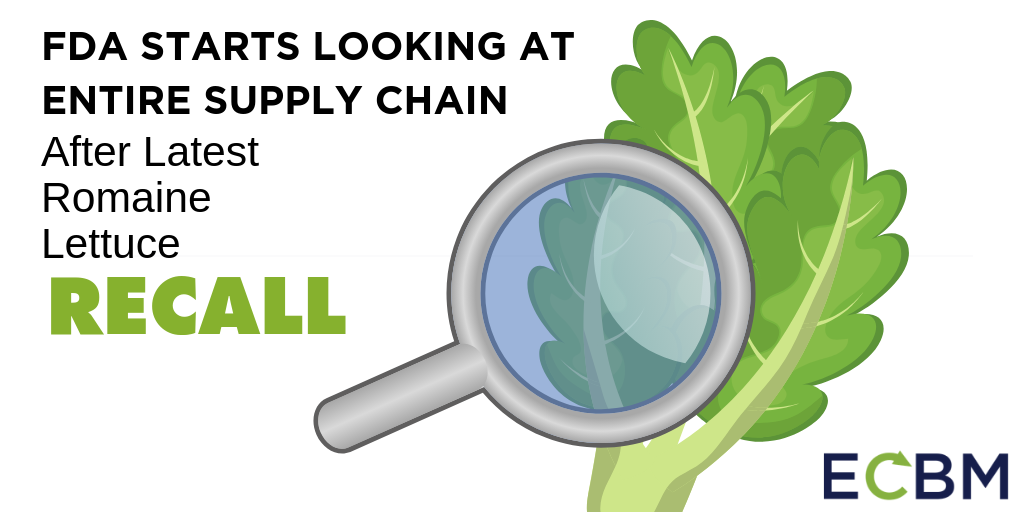 In October 2018, the Center for Disease Control and the Food and Drug Administration announced an outbreak of E. coli traced to the consumption of romaine lettuce. The outbreak continued through December. In total, the Center for Disease Control has traced fifty two cases to the produce across fifteen states, leading to nineteen people being hospitalized.
Another Recall On Produce
The October 2018 outbreak is the third outbreak in twelve months tied to romaine lettuce. An outbreak in December 2017 in the US infected twenty five people in fifteen states with nine hospitalizations was tied only to "leafy greens" but an outbreak in Canada at the same time specifically identified romaine lettuce as the cause. A June 2018 outbreak tied specifically to romaine lettuce grown in the Yuma area of Arizona caused two hundred and ten cases, with ninety six hospitalizations and five deaths.
Though Not A National Recall, Many Growers Were Not Able To Avoid Recall Losses
The October 2018 outbreak has been tied to romaine lettuce grown in northern and central California. For now, the CDC has advised it is safe to eat Romaine lettuce grown elsewhere, but that people should not eat or use romaine lettuce unless they know for sure it was not grown in northern or central California.
Cause Of The 2018 Summer Outbreak
The June 2018 outbreak was eventually believed to have been caused by the use of irrigation water that ran too close to a cattle ranch. The ranch contaminated the water, which spread the bacteria to the lettuce. One set of regulations governing the use of irrigation water has been introduced to address these issues, though it has met significant pushback from farmers.
Food Supply Chain Is Being Looked At By FDA
The FDA is investigating a number of spots along the food supply and distribution chain as the possible source of infection. These specifically include cooling facilities. Under the Food Safety Modernization Act, the FDA updated its regulations covering the storage and transportation of food products specifically to avoid these types of outbreaks. Those regulations have only recently gone into effect. They require carriers and distributors to take necessary action to avoid food contamination and to remove contaminated or adulterated food from the supply chain.
Businesses Growing, Processing, Transporting, and Selling Food All Should Be Aware Of Ongoing Issues And Challenges
It is still too early to know the exact cause of the most recent outbreak, but the frequency of these issues suggests a significant problem and the likelihood of increased attentiveness by the FDA. Companies in the business of shipping or transporting food need to keep abreast of the new regulations and ensure they remain in compliance. This especially means, on top of everything else, employee training, accurate record keeping, preventative measures to avoid cross-contamination, and adequate refrigeration techniques where appropriate. While these may seem like burdensome measures in some situations, the costs of noncompliance are far higher.