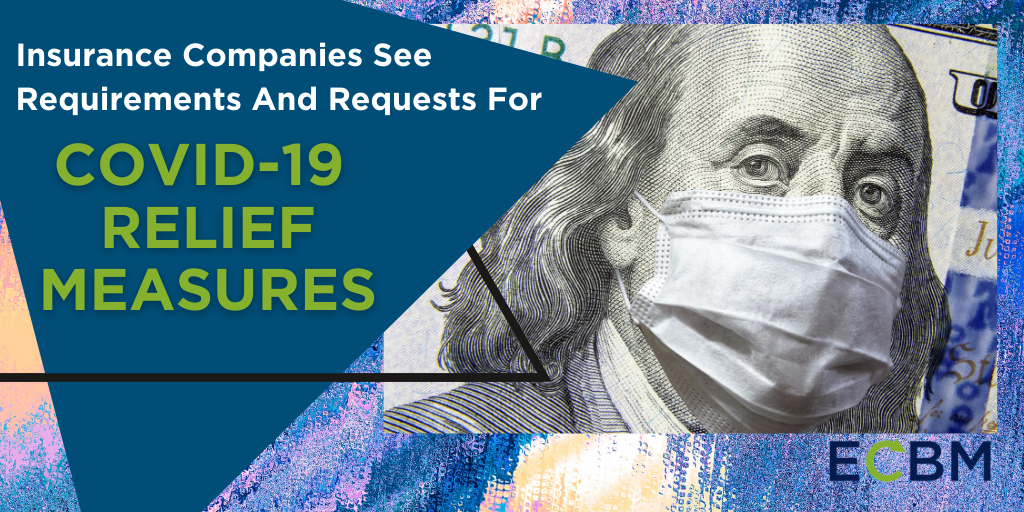 As COVID-19 sweeps through the country and does incredible damage to the health and well-being of many Americans, the virus has also caused significant economic damage. With so many cities and states issuing lockdowns, quarantines, and stay-at-home orders, many businesses have had to completely change the way they operate in a matter of weeks. Some have had to shut down completely.
Clients Looking For Coverage
In the wake of such widespread damage, many companies naturally turn to their insurance providers to see what losses may be covered. But it's not just businesses looking towards insurance companies for coverage of COVID-19 losses. Many state governments have started to act to try and coerce or force insurance carriers to respond to the pandemic.
Bills Designed To Cover COVID-19 Losses Under Business Interruption Insurance
Lawmakers in multiple states have proposed bills that would mandate policies which include business interruption insurance cover lost revenue from the COVID-19 pandemic. The feasibility of these laws is under debate. One such bill has been introduced in Ohio and would provide for the creation of a Business Interruption Insurance fund that could reimburse insurance companies after they paid out on these types of losses. New Jersey lawmakers have introduced a bill without the creation of a reimbursement fund, though it has since been withdrawn to allow for more negotiation on the text of the bill. Massachusetts is also considering legislating on this issue.
Criticism For Changing Terms Of Insurance Coverage
Critics of these bills point out that they retroactively change the terms of private contracts. On top of other issues, this is likely unconstitutional. Insurance companies did not calculate the risk of a pandemic in setting premiums for their business interruption coverages and retroactively forcing them to cover those losses will damage the financial health of those insurance companies.
While some people wait to see how the various state legislatures respond, two lawsuits by well known restaurants have already been filed against their insurance companies seeking coverage for forced closures due to COVID-19.
Federal Interventions
On top of actions by state legislators, the United States House of Representatives has written a letter asking insurance carriers to provide coverage for financial losses due to COVID-19 through their business interruption coverage. While the initial request was rejected, this is likely to be an issue of ongoing debate and negotiation.
Insurance Companies Adapting To Help Businesses
In the meantime, many states have moved to suspend the cancellation or non-renewal of insurance policies due to non-payment issues. Others have merely "encouraged" insurance companies to do so – and many have complied. Insurance regulators are also asking companies to allow for greater self-auditing and mid-term auditing by businesses as payroll and revenue decline sharply during the various lockdowns. This may be a way of providing businesses with some short term relief in the form of premium returns.
Key Takeaways For Businesses
Both legislators and the insurance industry are responding to COVID-19 on an emergency basis, and these issues will likely be in considerable flux over the next few weeks. For now, though, companies should do everything in their power to preserve their claims and track their losses.