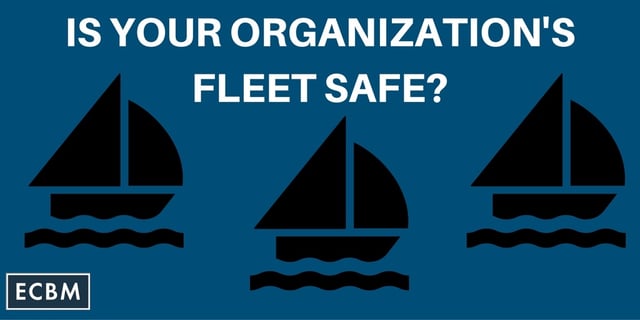 Insuring your fleet of commercial vehicles is a necessary measure to take when protecting your business' property and the livelihood of your employees. Purchasing commercial vehicle insurance can get confusing, and when you have a large number of vehicles in your fleet, it can also be expensive.
Here are some ways to make sure you are getting the quality coverage you need without overpaying for your insurance.
1. Get the Coverage You Need
In addition to the minimum liability insurance that is required by state for commercial vehicles, several additional types of coverage are available in case your business is prone to particular types of accidents.
In order to get the coverage you need, be sure to do background research on the insurance company you are using, or use a reliable resource like Better Business Bureau for information regarding the company.
Collision insurance is fairly straightforward. It covers repair expenses for damages acquired in a collision-specific accident.
Comprehensive insurance covers the cost of damages due to theft, vandalism, natural disasters, and weather conditions, which is important when you consider that 25 percent of speeding-related large truck fatalities are due to adverse weather conditions.
Underinsured and uninsured motorist coverage protects your company from auto-accidents with uninsured drivers.
2. Evaluate Your Drivers and Cost
Having good judgment when hiring your vehicle drivers will not only protect your product and increase you efficiency, but it could also help you save on your commercial vehicle insurance by lowering your annual premiums.
Like private auto-insurance, companies base premiums and quotes off of the driver's history. When hiring potential drivers, be sure to execute a background check and acquire a driving record from the DMV.
Individuals with a CDL or commercial driver's license are more likely to be reliable drivers with experience. Consider making this a requirement.
If you are confident in your drivers, you can choose a higher deductible that will reduce your premium.
3. Evaluate Your Fleet and Cost
The type of vehicles your company uses in its transportation methods will also affect how much you pay. Both the size and the newness of the vehicle will affect how reliable it is for transport, and will change the overall price of your annual premium.
The more expensive the vehicle, higher the premium.
Be sure you know what type of vehicles you are purchasing before acquiring your policy, and check with insurance agent to how much it would cost ahead of time.
If you have a large fleet, consider the size of insurance company itself, and be sure it would be able to cover your claims completely.
If your business relies on its vehicle fleet to make deliveries or execute services, be sure to protect your employees and your property from damage. Be sure to equip your fleet with reliable drivers and quality vehicles, and assess your insurance company to be sure that you are getting the best rate possible.
| | |
| --- | --- |
| Publication Date | 12/31/2012 |
| Source: | Manufacturing Digital |