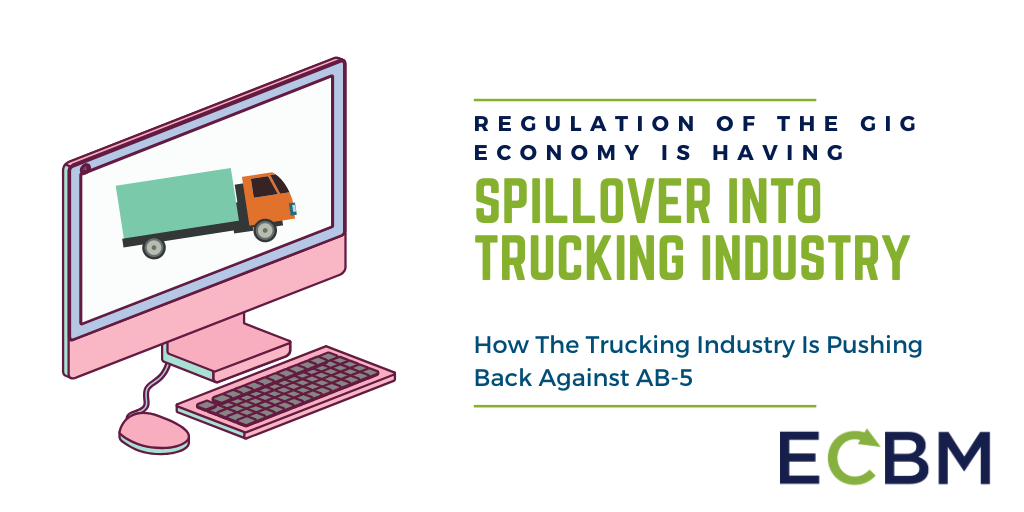 It was expected that California's Assembly Bill 5 passed late last year would spawn tons of litigation. The law radically changed how workers from uber drivers to television show writers were classified. Those negatively impacted by the law aggressively lobbied for changes and exemptions while planning litigation should their lobbying efforts fail.
How Trucking Companies Are Pushing Back Against AB-5
Trucking companies in particular raised concerns about how the law would impact owner-operator relationships. Several trucking companies brought lawsuits seeking to overturn the law shortly after it was passed. Now, trucking companies have earned their first wins against Assembly Bill 5. Two separate courts in California issued preliminary injunctions against the application of Assembly Bill 5 to the trucking industry.
Do Your Workers Meet Requirements Under the ABC Test?
Under Assembly Bill 5, a presumption exists that all workers are employees. To qualify as an independent contractor, a worker must meet all three requirements of the "ABC" test. The second prong of that test requires that a worker must perform work that is not part of the putative employer's regular business. This presents a problem for the trucking industry. All owner-operators that might contract with a trucking company would perform work that is part of the putative employer's regular line of business. As a result, the law would result in every owner-operator being classified as an employee rather than an independent contractor.
Federal Laws Are Already In Place For Trucking Industry
To avoid that consequence, different lawsuits were brought in Los Angeles and San Diego courts. Both suits alleged that Assembly Bill 5 was pre-empted by federal law. Generally, federal law governs the conduct of motor carriers acting in interstate commerce. This includes the treatment of employees and truck drivers working for those motor carriers. Since federal law governs in this area, states are forbidden from passing laws that would radically alter the status and relationships of those motor carriers and their employees.
Lawsuits Are Still Ongoing
The issuance of the preliminary injunctions means that two different judges found it more likely than not that the trucking companies would prevail on the merits if the cases go to trial. It also means that the judges felt that harm that could not be repaired would happen to the trucking companies if the law was allowed to go into effect while awaiting trial. While the lawsuits are still ongoing, the injunctions significantly increase the possibility that the California legislature will amend or modify Assembly Bill 5 to create broad exemptions for the trucking industry.
Aggressive Regulation of the Gig Economy
While this debate only concerns California for now, other states have looked to Assembly Bill 5 as a blueprint for more aggressive regulation of the so-called gig economy and several have taken steps towards passing a similar law. How this issue proceeds at the state and federal law over the next few years is a major story that truckers will need to pay attention to.