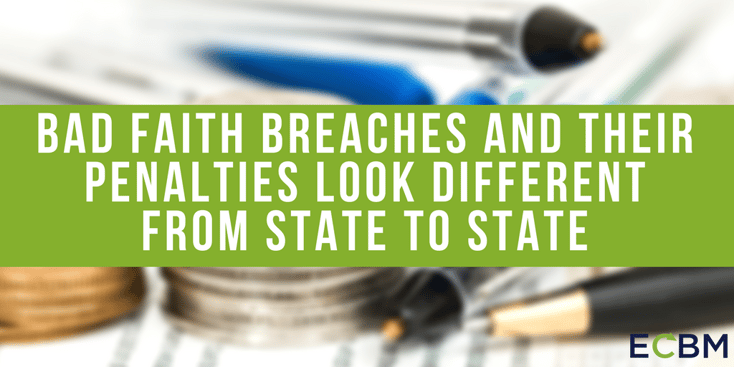 Insurance companies have a duty to their policyholders to attempt to settle litigation that might exceed policy limits in good faith. This duty means that insurance companies must act honestly, intelligently, and objectively in deciding whether to accept a settlement offer that stays within the policy limits. Failure to do so may result in the insurance company being liable for the entirety of the judgment against the policyholder, even if the verdict exceeds the policy limits.
Insurance May Not Cover Punitive Damages
This duty has raised interesting questions when it comes to the issue of punitive damages. Insurance policies as a general rule only cover losses resulting either from negligence or events outside the control of the insured. Insurance does not cover losses resulting from the intentional conduct of the insured, as doing so would create moral hazards by disincentivizing insureds from taking actions to reduce the risk of damages arising from those actions.
The Purpose Of Punitive Damages
Punitive damages, on the other hand, are only awarded where the actions of a responsible party are intentional, malicious, or extremely reckless. The purpose of punitive damages is to punish the tortfeasor and reform their behavior, not to compensate the victim for a suffered loss. As a result of these concerns, most states forbid insurance from covering any portion of a judgment designated as punitive damages as a matter of public policy.
At the same time, the possibility of being hit with an excessive award of punitive damages can be a significant motivating factor pushing a policyholder in ongoing litigation to settle a case. Often, where the possibility of a verdict exceeding policy limits exists, it contains some elements of a potential claim for punitive damages. This possibility has raised the question of to what extent insurance companies must consider the potential for punitive damages when making good faith efforts to settle a case within policy limits.
Responsibility Can Vary From State To State
Generally speaking, where states do not permit insurance companies to pay money judgments for punitive damages on behalf of policyholders, insurance companies are not liable for any part of the damages award issued as punitive damages in a later bad faith case based on a failure to settle. As the Supreme Court of Colorado stated in Lira v. Shelter Ins. Co., "Regardless of how egregious the insurer's conduct has been, the fact remains that any award of punitive damages that might ensue is still directly attributable to the insured's immoral and blameworthy behavior." Where states do permit the indemnification of punitive damages, such as Georgia, the issue is not as complicated.
Insurance Companies In PA Do Not Need To Consider Punitive Damages
The United States Third Circuit Court of Appeals went even further in a case based out of Pennsylvania, holding that insurance companies do not have to consider the potential for punitive damages when responding to settlement offers. While this position aligns with California's case law on that specific issue, it is worth noting that it is different in other states. For example: in New York, which similarly prevents insurance companies from covering punitive damages as part of a bad faith action based on a refusal to settle, still requires insurance companies to consider the potential for punitive damages in engaging in good faith settlement negotiations.
Litigation Varies From State To State
As these matters, and their impact on liability, settlement negotiations, and litigation can vary wildly from state to state. Dan Slezak, Vice President at ECBM advises that "Policyholders should make some effort to understand the law in their respective states." Also that "It may be enough to save them from a damaging verdict in excess of their ability to pay and keep their business viable."