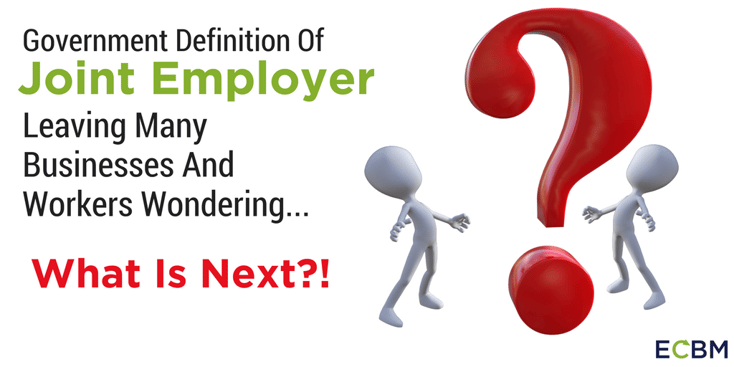 A series of decisions from the National Labor Relations Board in the past few years relating to determining who qualified as a joint employer had worried many companies across the country. Most notably, in a case involving Browning-Ferris Industries, the Board had promulgated a new test for defining the joint employer relationship that had the potential to increase significantly the liability of companies that contracted out labor or staffing to third party companies. Businesses protested the change while labor groups celebrated.
Department of Labor Changes Interpretation Of Joint Employer Rules
Now, the new administration at the Department of Labor has introduced significant uncertainty back into the equation. The Department of Labor recently issued a new statement of principles revoking its interpretation of joint employer rules that helped support the National Labor Relations Board in its Browning-Ferris decision. The Department also revoked similar guidance aimed at misclassification of workers as independent contractors.
This Change Does Not Effect Practice Yet
The change by the Department of Labor does not have a binding effect on employers or employees at this point in time. It does however constitute a strong indication that the Department will move more strongly to support businesses as opposed to workers. Ultimately, the true test will come when a federal appeals court rules in an appeal of the Browning Ferris decision by the National Labor Relations Board.
READ MORE ABOUT THE NLRB CHANGE THAT COULD CHANGE JOINT EMPLOYMENT DEFINITION HERE
Different Tests For Different Aspects Of Employment
It is unlikely that even that case will conclusively settle this issue. Employers and workers have litigated this particular issue almost never endingly over the last forty to fifty years. The National Labor Relations Board and the federal courts have swung back and forth between competing tests of what qualifies a company as a joint employer. One test, the one originally favored by the common law, looked to many different kinds of control employers could exercise over the conditions of employment. The other test, the one now supported by the Department of Labor after the most recent change, looks only to direct control over the employee.
The Bottom Line For Businesses
Generally speaking, the National Labor Relations Board has considerable discretion in issuing decisions like the Browning-Ferris Industries case. Courts have often granted the decisions of the Board deference given their expertise and status as political appointees. That Board will continue to hear cases and move its own viewpoint forward while waiting on the Court's ruling and the political makeup of the Board is unlikely to change in the next year and half.
At the end of the day, it seems unlikely this battle will end anytime soon. Phil Coyne, Vice President at ECBM says, "Employers must keep abreast of these developments as the situation changes, though, and review their contractual relationships with subcontractors and staffing agencies to ensure they protect themselves from unnecessary exposures and liabilities."