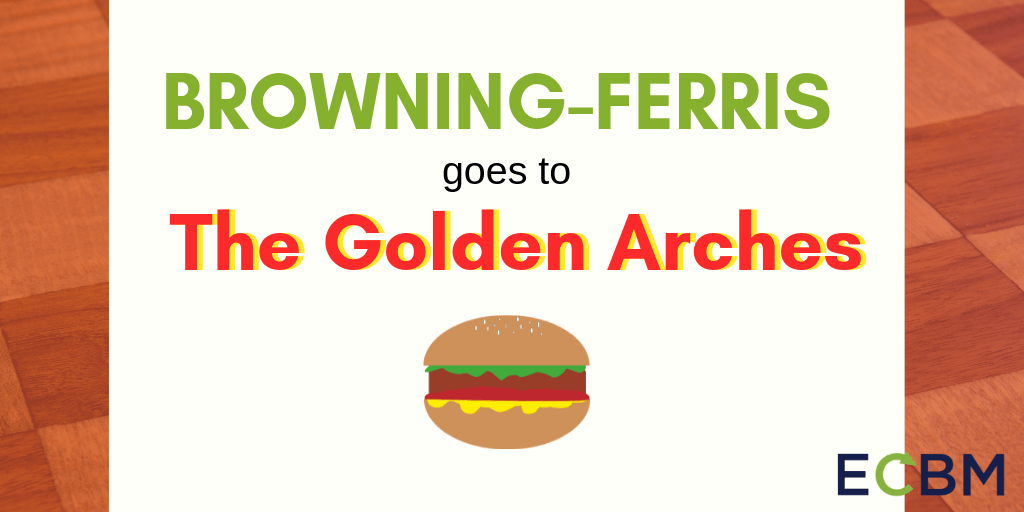 Issues of joint employment responsibility continue to make headlines across the United States. Controversy has reigned ever since the National Labor Relations Board issued its decision in Browning-Ferris which changed the standards for establishing when a joint employment relationship exists. The Board has overturned its Browning-Ferris decision in the intervening years, only to have the case overturning Browning-Ferris itself get overturned due to ethical issues. States have moved forward with enforcing stricter joint employer liability standards even in the absence of federal action. Businesses have had to try and re-define their employment relationships in a world of considerable uncertainty.
Joint Employment Under Franchises
The Browning-Ferris decision caused particular concerns to franchisors. The standards set forth in that case opened up the possibility that franchisors could be legally liable for the employment practices of their franchisees. Many franchises immediately began lobbying against the decision almost immediately after it was announced over these concerns. The National Labor Relations Board only exacerbated those fears when it became involved in a dispute between McDonald's and several McDonald's employees.
NLRB Seeks Settlement
The McDonald's case began in 2015 under the Obama administration. The NLRB has continued to prosecute McDonald's for employment law violations committed by their franchisees until the start of 2018, when government lawyers asked to settle the case. Observers believed the government sought a non-binding settlement in the action as a way of kicking the Browning Ferris can further down the road, with the idea being that the Department of Labor could better address the issue through the rulemaking process, rather than the adjudicatory one.
Franchises Were Found To Be Left Out
Instead, on July 17, 2018, the administrative law judge overseeing the case rejected the proposed settlement because it failed to address the key issues in the case. As part of the settlement, McDonald's franchisees might have faced liability for back pay or requirements to post unionization notices. However, the franchisees were not properly part of the case. McDonald's as the ultimate franchisor undertook no responsibility to address the wrongs alleged in the complaint, admitted no wrongdoing, and lacked the ability to force its franchisees to abide by the terms of the settlement. As such, the ALJ decided the settlement did not properly resolve the case.
Ongoing Doubt For Businesses
McDonald's will almost certainly appeal the case to the full National Labor Relations Board, a step which will only draw the matter out further. The decision to reject the settlement will only continue to create confusion and leave businesses in a tough position as they decide how to structure their relationship with subcontractors, franchisees, and staffing companies. It seems increasingly unlikely that this issue will be finally resolved any time in the near future, as any future action will only lead to expanded litigation and appeals.