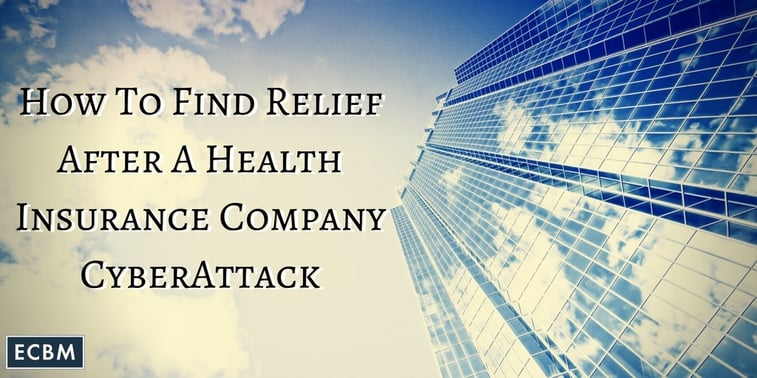 The recent information theft from Anthem has a lot of people talking about the safety of your information associated with the theft. While it is reported that credit card information was not stolen, your credit could be at risk from fraudulent claims for services. Premera's attack may have leaked bank information and social security numbers along with other personal information. Furthermore, your health could be at risk if someone else uses your Health Insurance ID Number. It is well established that Health Insurance information is worth more on the black market than a credit card number. So even before this information theft from Anthem, other ways of skimming your stealing health insurance information has been happening for years. Some may argue with mandatory health coverage through the Affordable Care Act (ACA or Obamacare), health insurance fraud should be minimized. This has yet to be seen, and this recent theft of health insurance information validates the theory that this type of identification theft may be on the rise.
Look Out For Statements of Benefits Sent Through The Mail
When a claim is issued to your insurance company, a statement of benefits showing what your insurance had covered of the total bill will be mailed to you. For this reason, it is important to always open all information that you receive from your health insurance carrier. If you receive a statement of benefits that does not make sense, be sure to contact your health insurance provider's member services to request an audit of the claim.
How Can Someone Else Use Your Insurance?
Health Insurance accounts are not as regulated and monitored as credit cards. This is because of red flag rules enforced since 2010. The FTC regulates and enforces a statute that all creditors must have a set of procedures to recognize fraud or identity theft. At this point, these rules do not apply to healthcare providers. Even though providers may arrange payment plans, use a collections agency to get payment past due bills, and not paying a medical bill can affect your credit score, they are not issuing credit or payment plans based on creditworthiness. This means that because providers are not running credit reports or have been otherwise identified as a creditor by the FTC, they are not subject to have a Red Flag Protocol.
Check Online or Call Member Services
You check your credit report online or your statements for fraudulent charges, why not look at your statement of claims with your health insurance carrier? It is easy to set up a username and password, using your health insurance card number to access your information. If online management is not your thing, you can call the member services number on the back of your card. Member services should be able to provide you with a summary of your claims and mail you important documents. While here, also make sure that your mailing address and others covered by your account are also correct.
How Someone Using Your Health Insurance Card Can Hurt You
When someone uses your number, your health file may changed in databases. This means that medical files can be compromised if someone uses your insurance information. This can be very dangerous. Mismatched blood types can cause death in the case of transfusion or organ transplant, tests may be deemed not necessary if recently run by the person using your health insurance information, prescriptions may not be covered, and coverage may be denied based on the fraudulent use of your medical insurance id number.
How Can You Best Protect Yourself?
Aside from watching use of your health insurance id, You may want to request hard copies of your medical files from your doctors.This is a way to have a hard copy backup of your medical file. This way if your information becomes corrupted with incorrect information, can restored to how it was before it was altered. Most medical offices charge for these copies to be provided, but it can save you hours of sorting through claims later to verify which claims are accurate and which are not.
For more information about Health Insurance ID Fraud and The Anthem Attack, check out these resources:
The Official Premera Update Page
The Official Anthem Information Page
NY Times: Guard Your Health Insurance Card
Red Flag Rules and Healthcare Providers
Healthcare.gov How Can I Protect Myself From Fraud in the Health Insurance Marketplace?