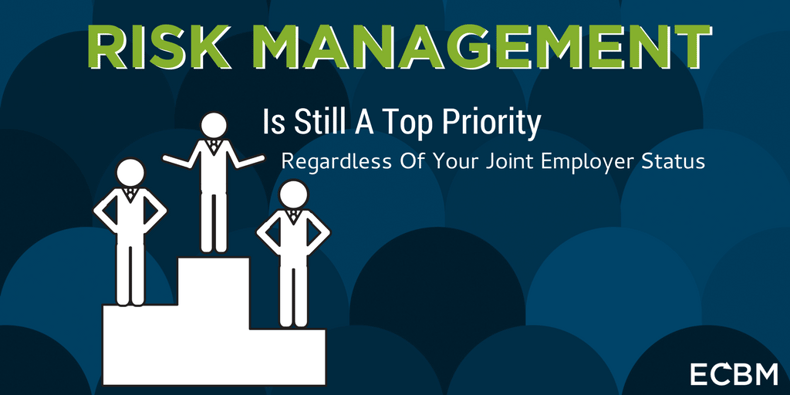 In September of 2017, Republicans gained a majority of seats on the National Labor Relations Board. After several months spent relatively quietly, the National Labor Relations Board overturned or reversed a host of decisions and regulations in the first few weeks of December. All the reversals focused on Obama-era policies only in place for a few years.
Reversal On Standards For Joint Employer Liability
The most major reversal concerned the standards for joint employer liability. These standards have existed in a state of flux for the past fifty years, with Democratic and Republican administrations switching between two radically tests. Consistent with their ideologies, the Democratic test favors employees seeking to expand the field of liability while the Republican test limits the exposure of employers.
Employers Still Have A Level Of Risk, Even With These Changes
Questions of joint employer liability can arise in a number of different situations. In recent years, an increasing number of cases arise involving staffing agencies. For example, the Obama era case that resulted in the recently overturned standard resulted from a waste management company that outsourced the staffing of one of its plants to an outside agency. The outside agency controlled issues like payroll, but the waste management company had a large say in the hiring, firing, scheduling, and supervision of the employees. Alternative situations might involve franchisor-franchisee relationships or subcontractors. Often times, these situations involve an employer that has direct control over the employees and a much bigger company with much deeper pockets that exercises varying levels of indirect control over employees and their work environments.
The Browning-Ferris Test
The Browning-Ferris test recently overturned bears the most similarity with the old common law test for determining whether someone constituted an employee. That test looks at a host of factors such as supervision of employees, control over seniority, and influence over hiring decisions to determine whether a company exercises control over the conditions of employment. Shane Moran, VP, at ECBM points out that, "The return to this standard in 2014 caused a host of concerns amongst different types of companies. Specifically that it would greatly expand their potential liability in certain types of employment-related claims."
If a franchisor or contractor exercised too much control over the conditions of employment, they could become a co-employer of the workers hired by their franchisees or subcontractors.
The Current Solution For Defining A Joint Employer Isn't New
Approximately three years later, however, the National Labor Relations Board has returned to the direct control test, previously implemented by the Bush and Reagan administrations. This test looks exclusively at direct and immediate control to determine who constitutes a joint employer. The return to this test offers employers greater predictability and encourages them to outsource certain staffing positions.
Different Claims Would Be Looked At Differently Depending On The Nature Of That Relationship
"It is worth noting, however, that the National Labor Relations Board test only matters for certain types of employment claims," warns Shane. "Discrimination claims may fall under different tests when it comes to liability, as just one example."
Therefore, even with the return to a more strict standard in this area, companies need to review all of their employment practices with respect to their various exposures. A careful proactive approach to avoiding potential claims - almost regardless of the legal tests being used - remains the best defense.